New Website rationale
Creation of the new Softec website in the HubSpot environment in line with the new positioning and the Inbound Marketing strategy undertaken starting from September 2020. The new Softec digital presence will have to convey the new positioning and the new Softec offer, enhancing Softec as a strategic partner to digitize the business models of companies (in particular Retail), amplify the "omnichannel business" and create a monitored Factory / Store ecosystem which allows companies to make more informed decisions on strategic (commercial and marketing) and operational (rethinking and supply chain optimization) actions from the "first to last mile"
Softec Context
In the last 10 months, Softec has undergone a profound transformation which has led to a change in positioning and commercial offer starting from September 2020. Today, Softec offering is being enriched with new business pillars (AI, BlockChain, Industry 4.0) and is strengthening the evolution towards Retail 4.0, Industry 4.0, Retail Robotics and the Customer Data Platform & Management. This allows Softec to be able to promise its customers a structured support from the "first to last mile" and rely on a series of products and platforms (own and integrated by third parties) to connect the Factory with the Store in a single ecosystem of value. The new payoff "Rethinking Supply Chain, Enhancing Customer Journeys" aims at stressing Softec ability to provide value across the end-to-end products and services supply chain.

30
modules and UI components designed
15
New templates imagined
>67
pages managed with 30 UI modules and 15 templates
20
Downloadable assets available within the site
My contribution to the project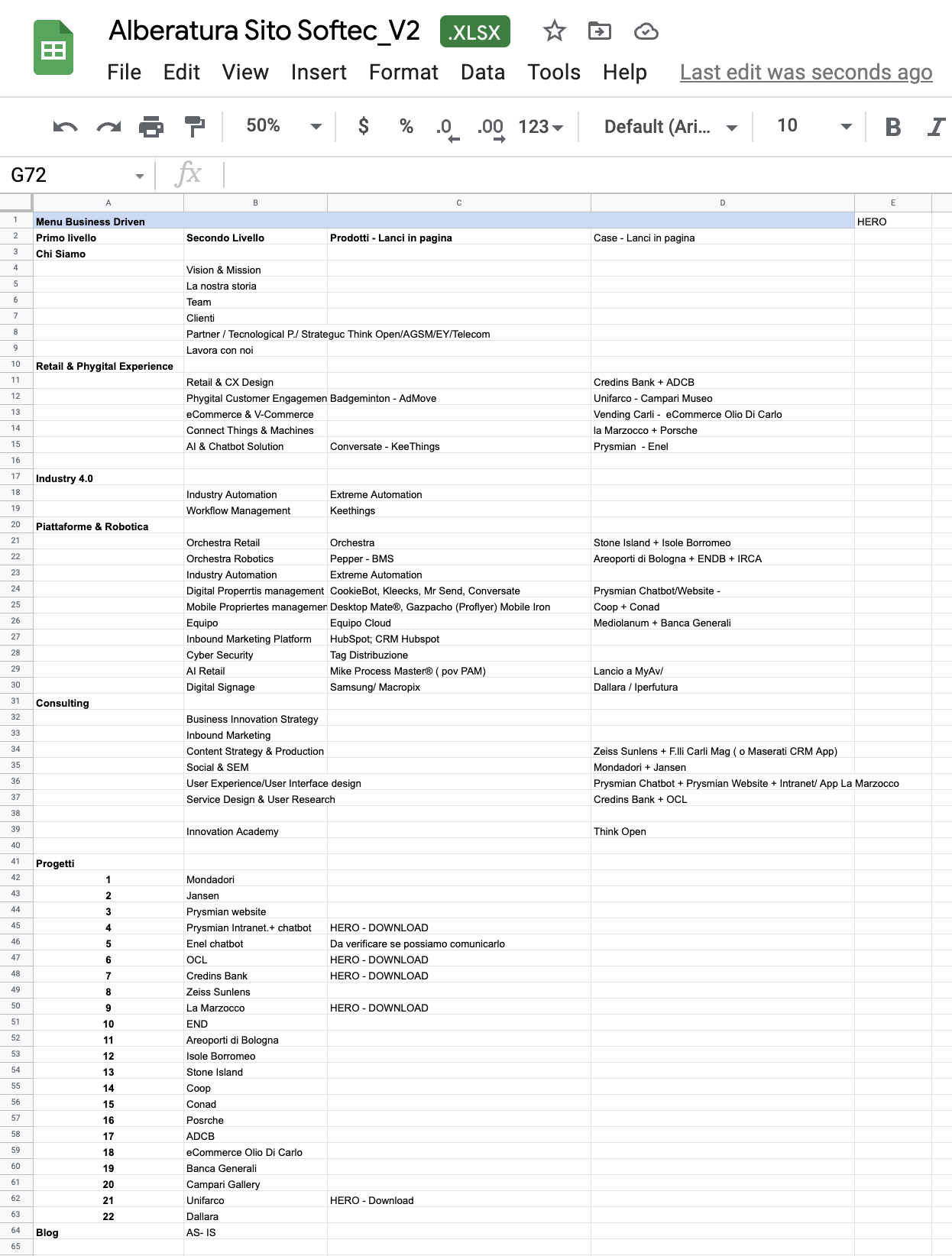 Content Map
First structure was understanding how to organize the whole set of pages and content to be represented in the website.
This activity, done hand on hand with Softec management, was the result of a corporate strategy aimed at increasing the volume of leads managed within the company.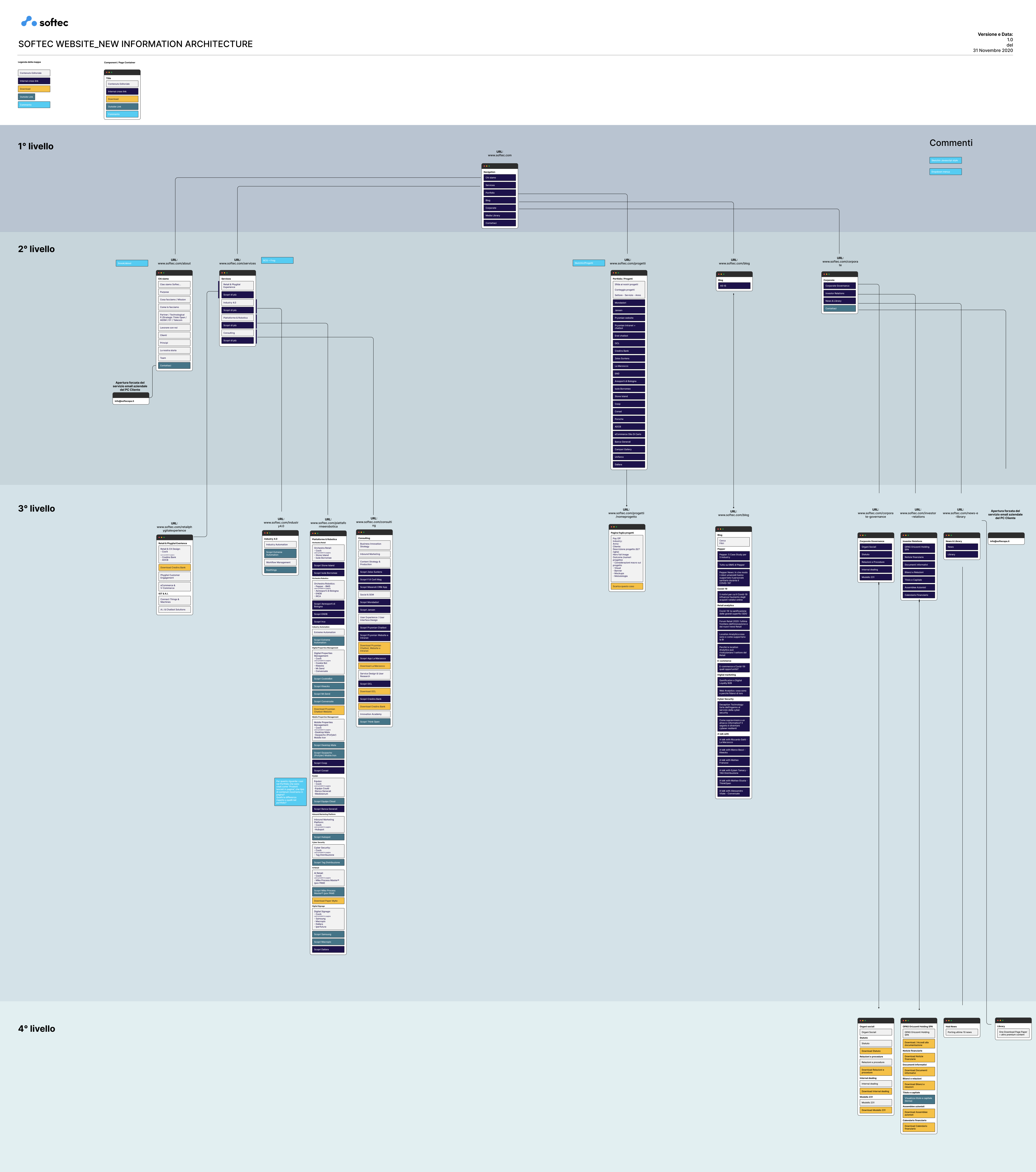 Softec Website New Information Architecture
Using Figma, we created a first draft of how the different pages would accomodate the whole set of information to be dispalyed. This exercise was particularly interesting as it allowed us to understand user flows within the different section and start to think in terms of funnels and conversions.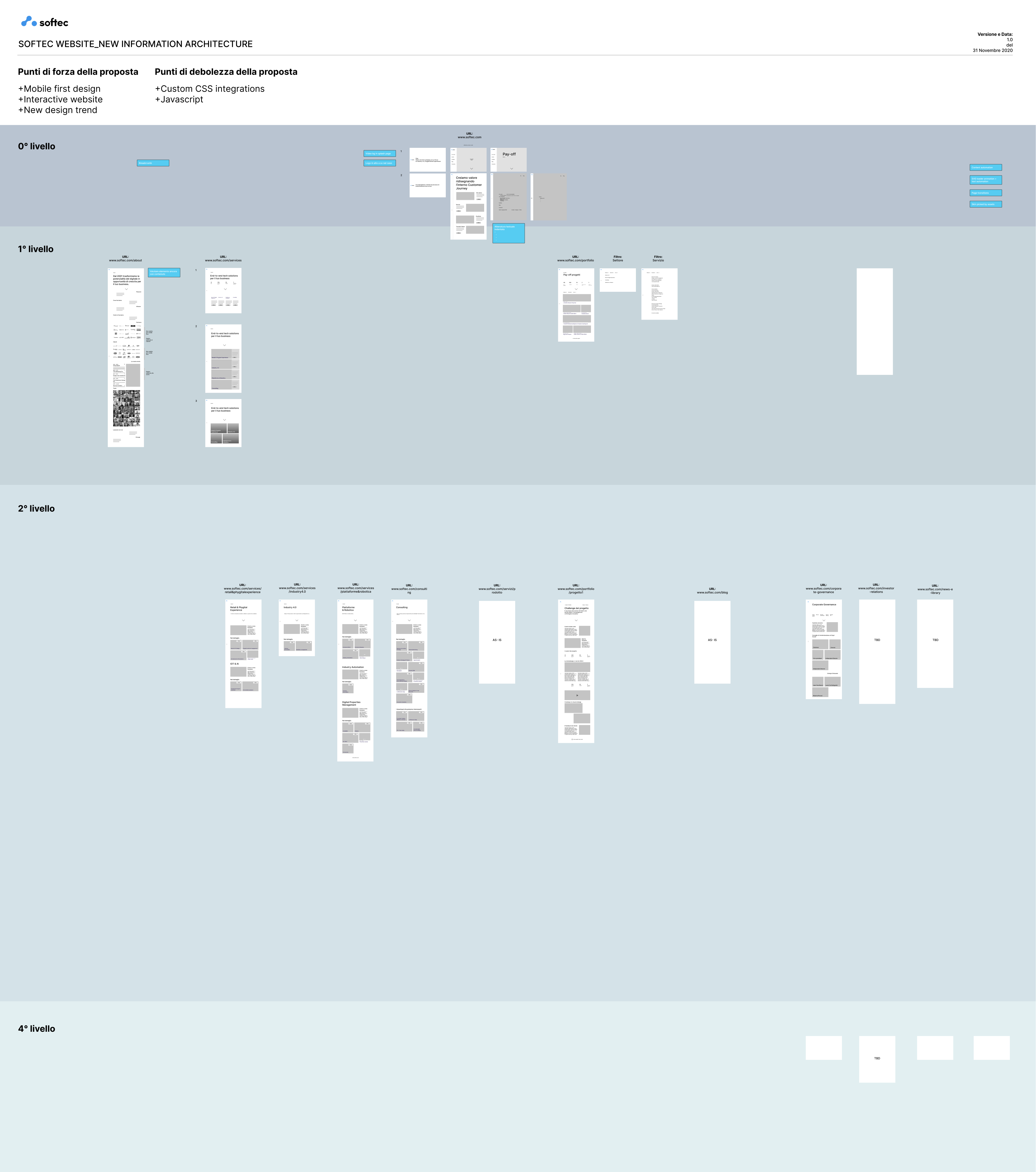 Softec New Website Early Wireframes
Once the main information architecture was confirmed by the CMO, we moved on into designing a set of early wireframes containing suggestions on how we imagined the early website experience. During this fase we benchmarked competitors and decided to develop our own unique style.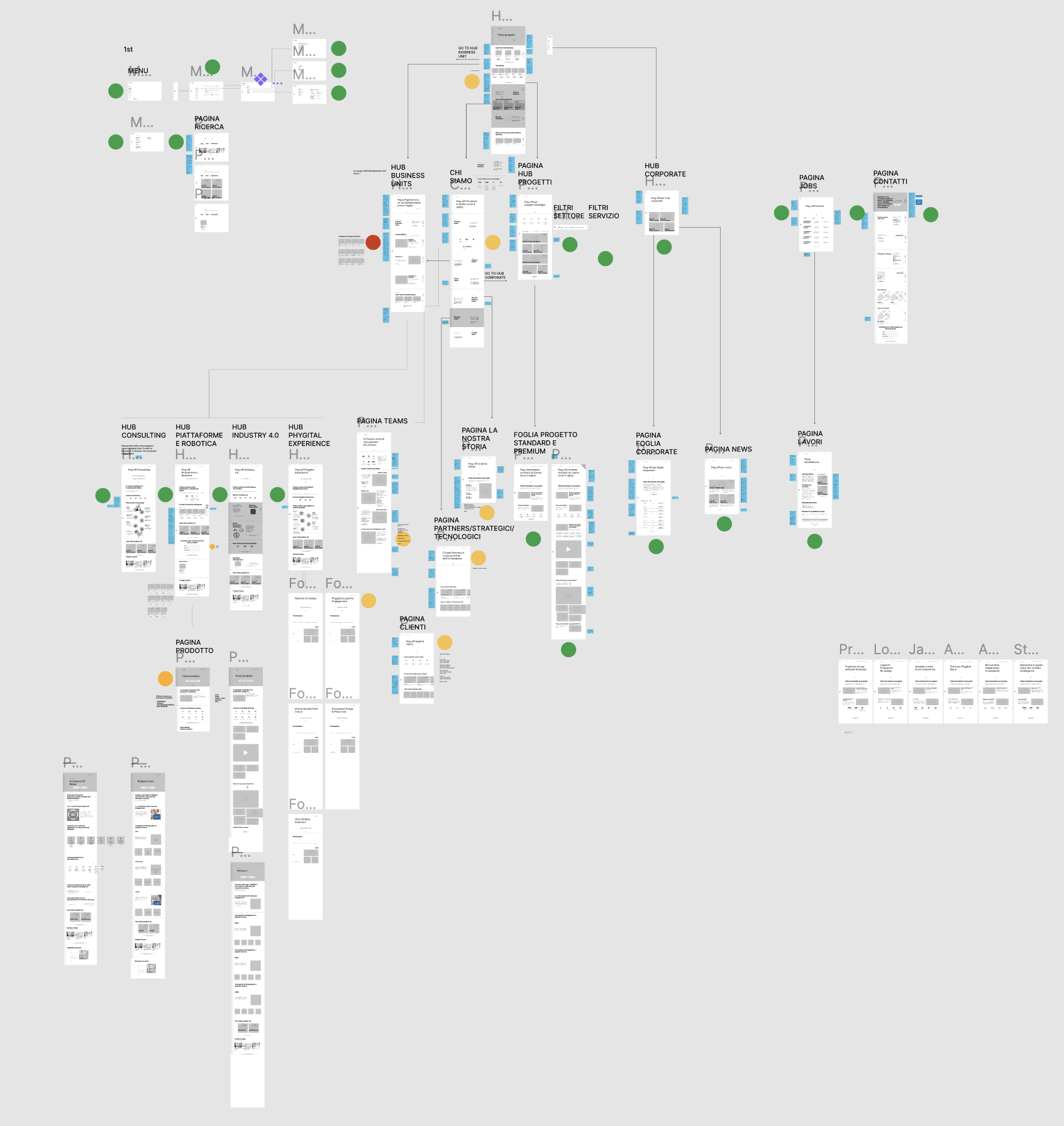 Detailed wireframes
Designing a detailed wireframe for each of the major hubs and index pages wasn't an easy task. However, this activities allowed us to pass on our vision of the product and was gradually understood and adopted within the company.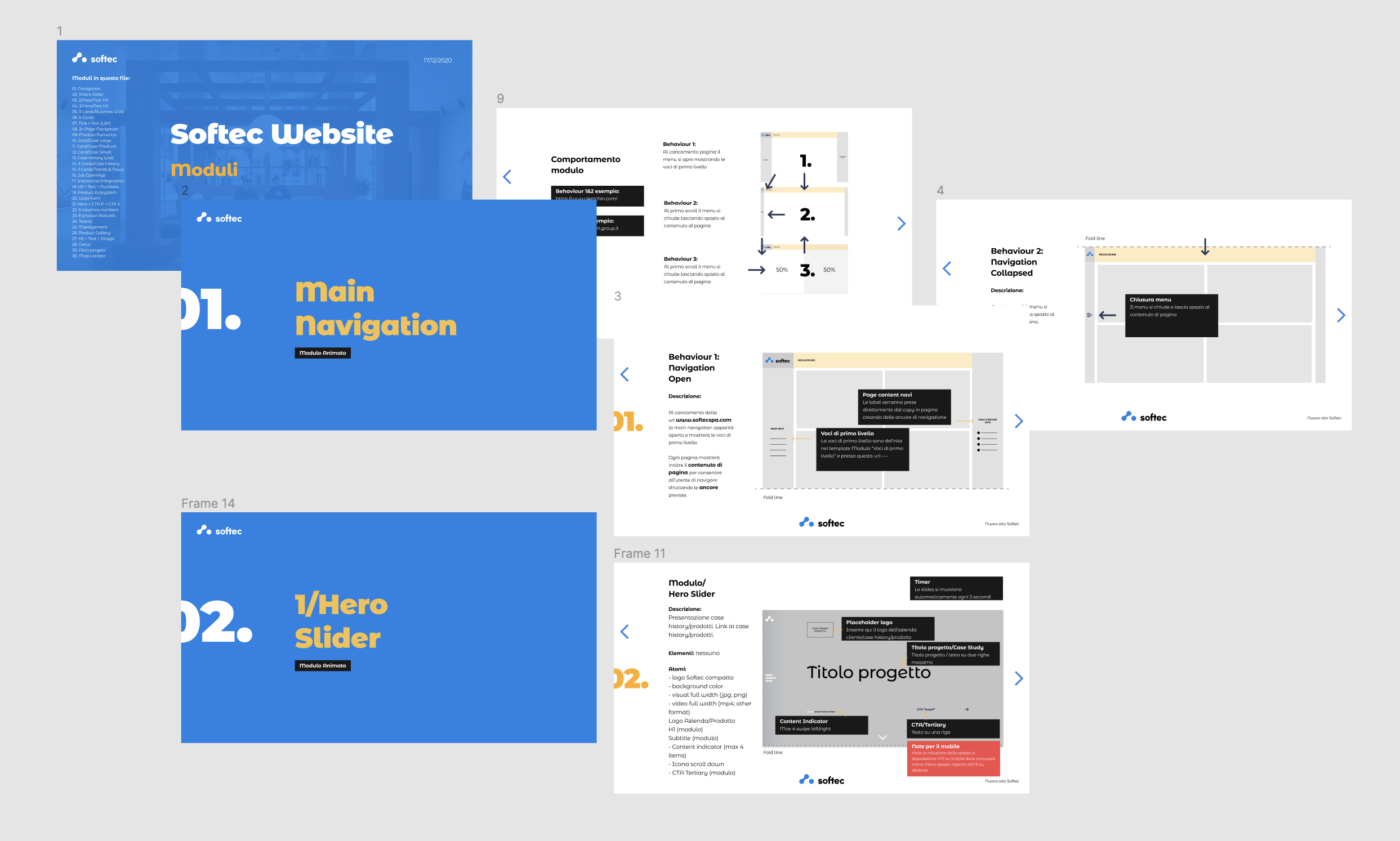 Softec Website Modules
The marketing team decided to develop our new site using from Hubspot Boilerplate Theme. Given the theme came empty, we had to define the behavior of each module within the site.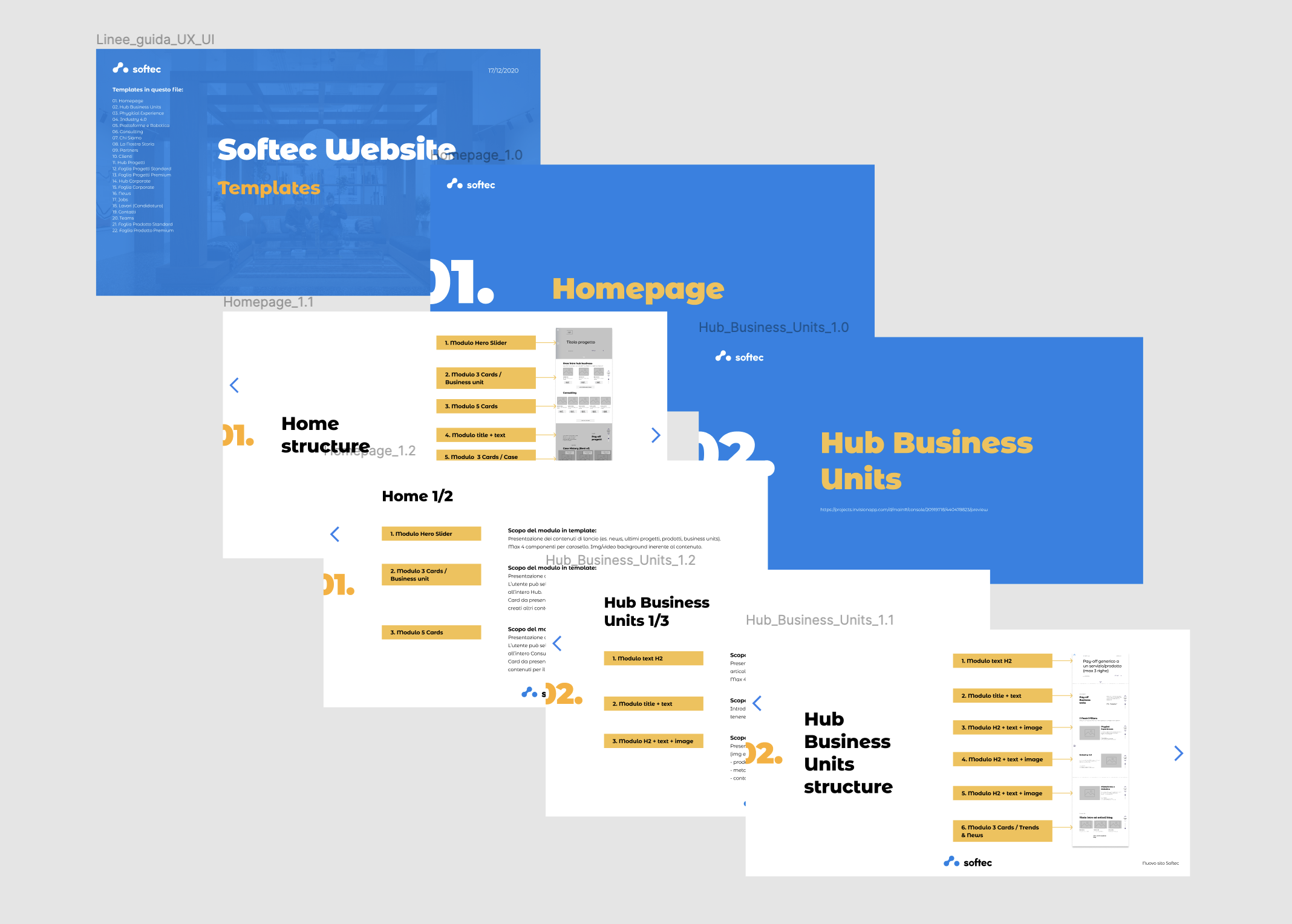 Softec Templates
For each of the identified pages we defined a scope and a user flow. In total, we designed and defined 15 templates to be used across the whole website.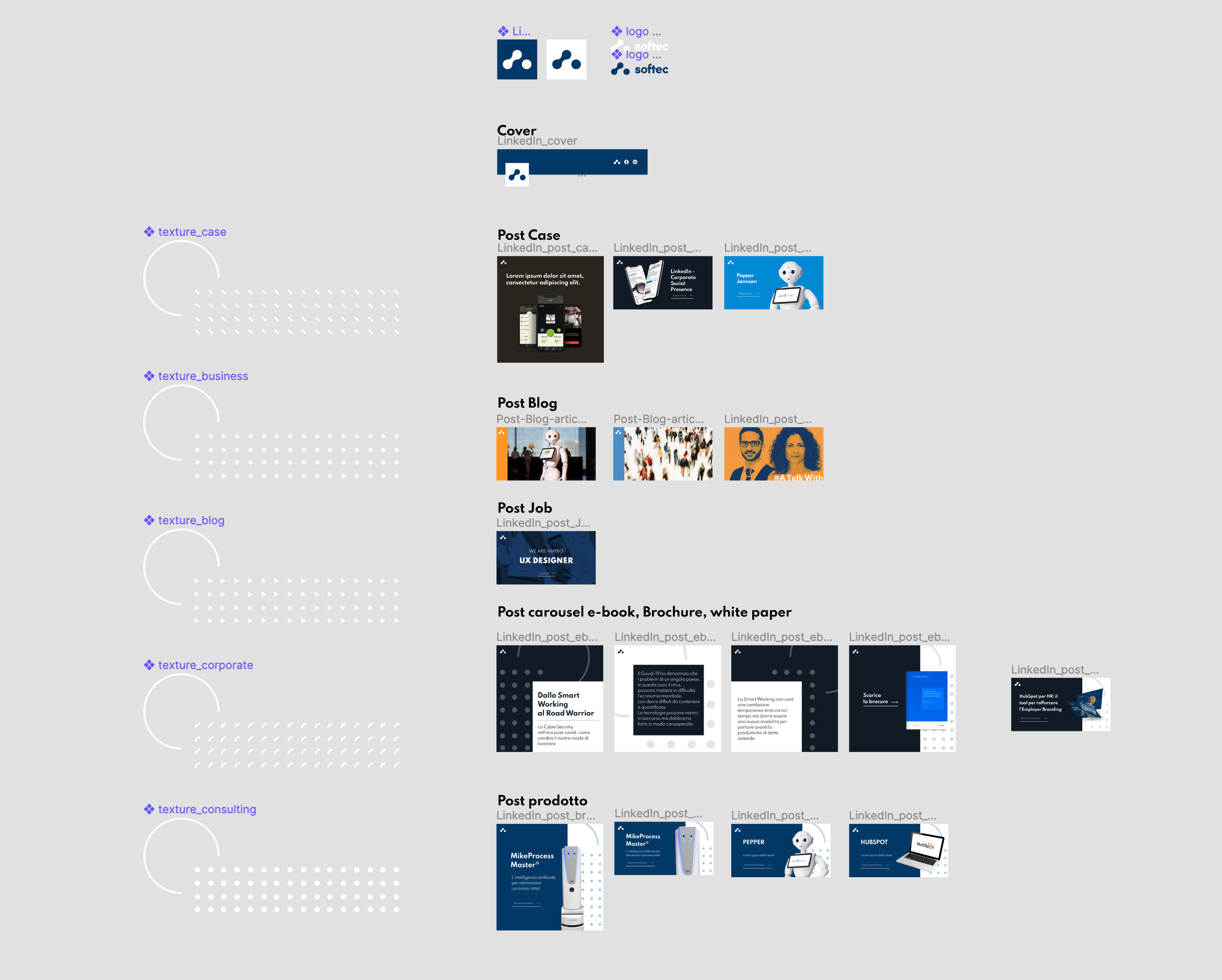 Softec New Digital Identity
Alongside the new website the UI/Visual Design team defined Softec new digital presence, including all the necessary assets for social posting.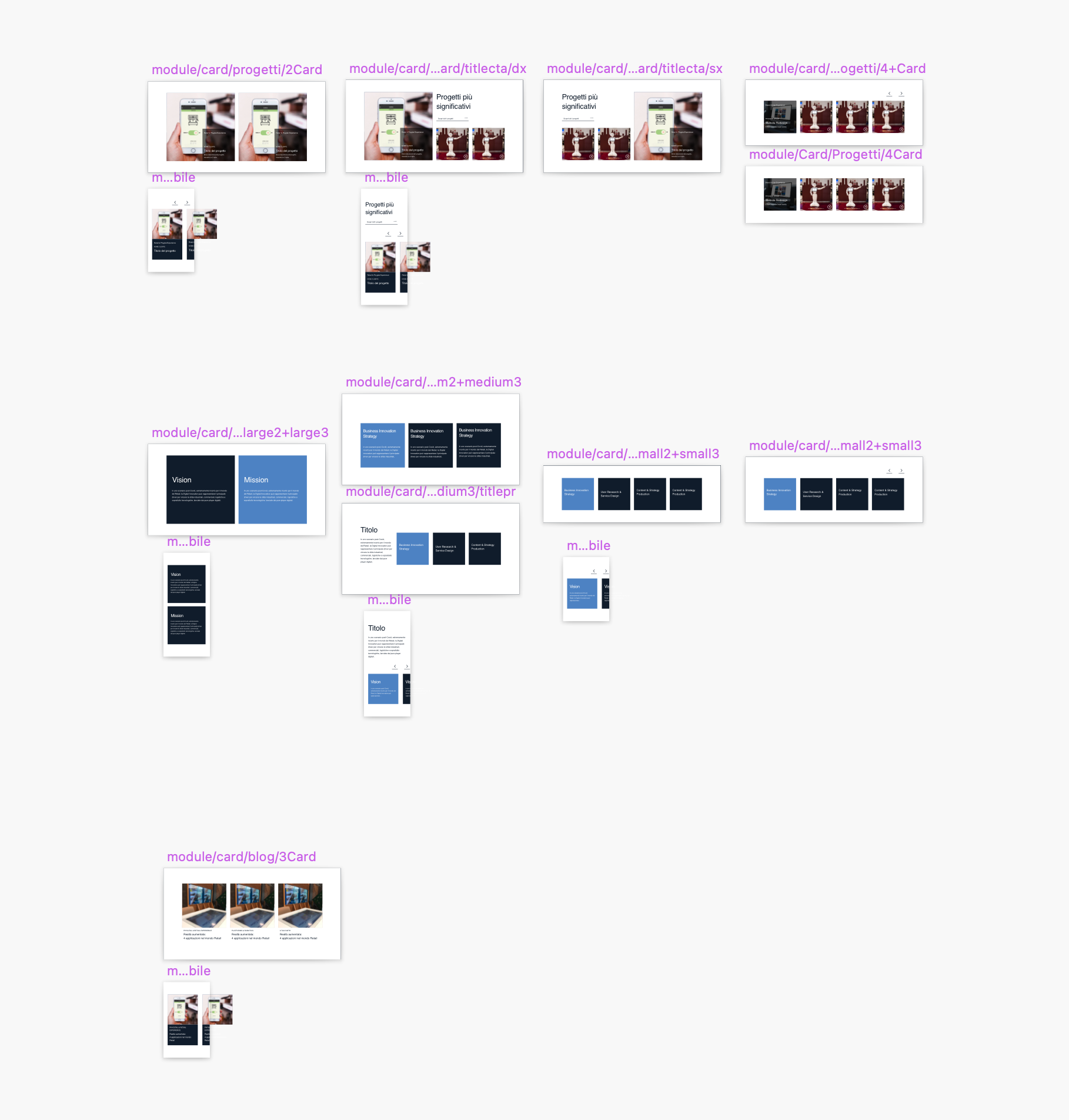 User Interface Modules
I later supported the UI designer to convert wireframes into "codable" modules using Figma.

Softec Brand Manual
This website uses a new palette and new set of patterns and graphic elements.