Simone Crimella
Product Service System Designer
Credins Bank SMART Area
Phygital Bank design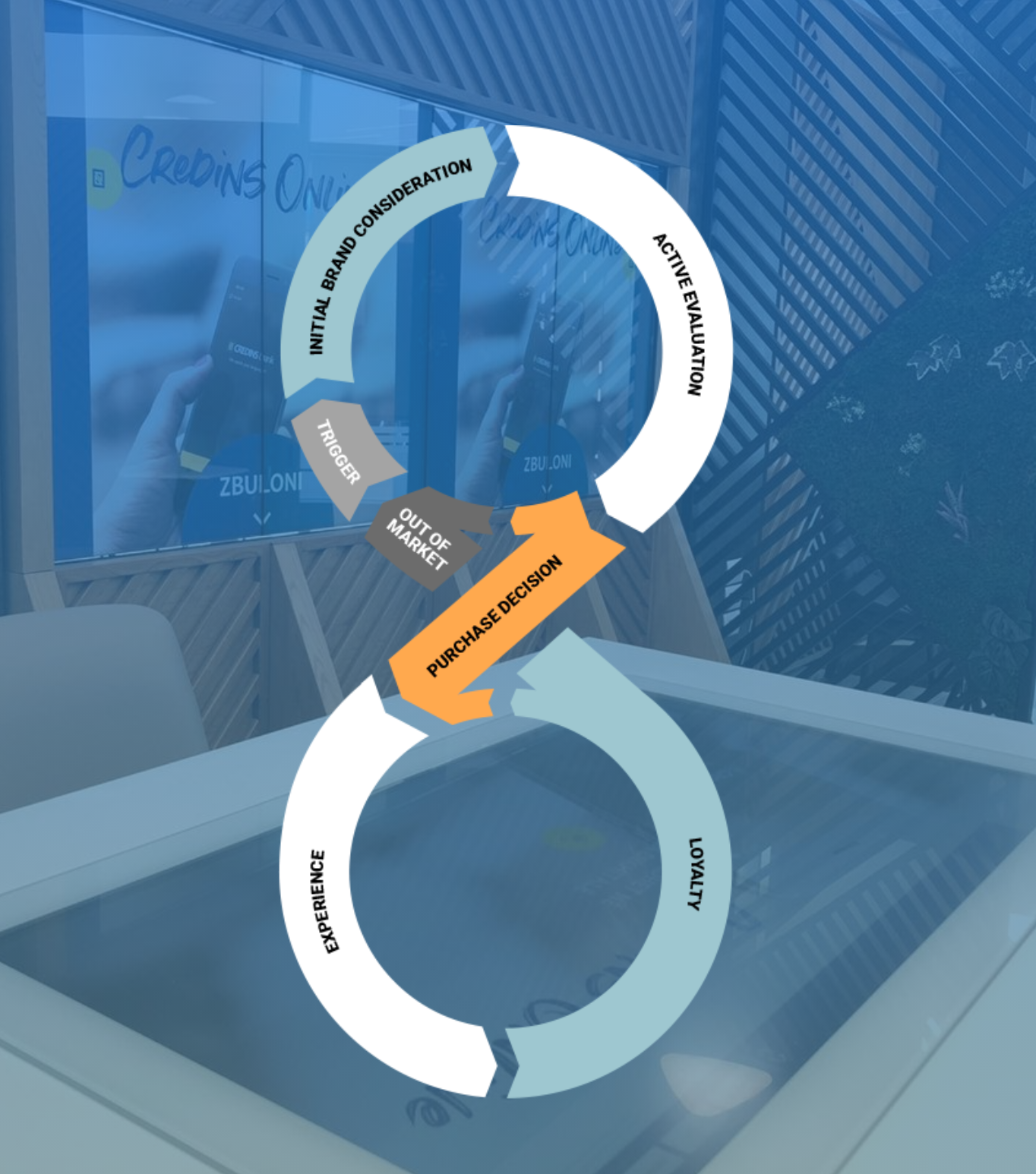 Why going Phygital?
The rapid pace of digital evolution has opened a big chasm between the experiences banks deliver today and what can be delivered. The current possible productivity frontier for the banking industry is far ahead of the delivered actual in the industry. This opens up a land grab opportunity. Multiple new entrants starting with clean slates and big ambition will try and exploit these gaps. Existing banks can either wait for the impact or make the 'Phygital' leap themselves to exploit the opportunity.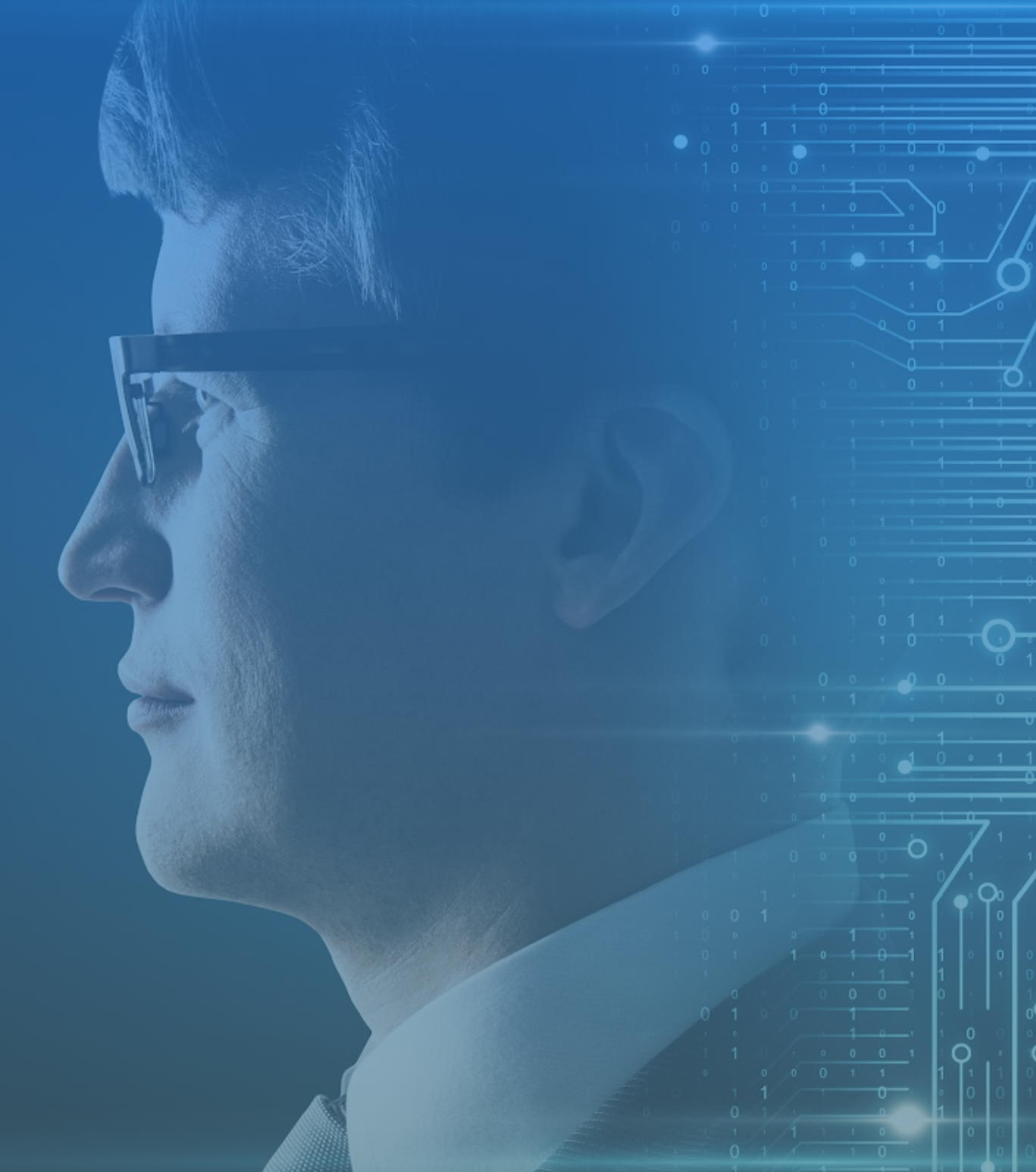 Today's phygital banks

'Phygital' is about being inherently digital across all channels (physical and digital), operations and the very way banks are organized and manage their business.
A 'Phygital' bank interacts with their customers digitally across both Physical and Online channels. All interactions are powered by Digital to have intelligent context aware conversations with the customer as a bank – and not as siloed individuals or channels. In each interaction the Phygital Bank of today, embeds artificial Intelligence (AI) powered bots and intuitive user Interface (UI) to break the cognitive, language and literacy barriers to increase end-to-end seamless interactions for all customers.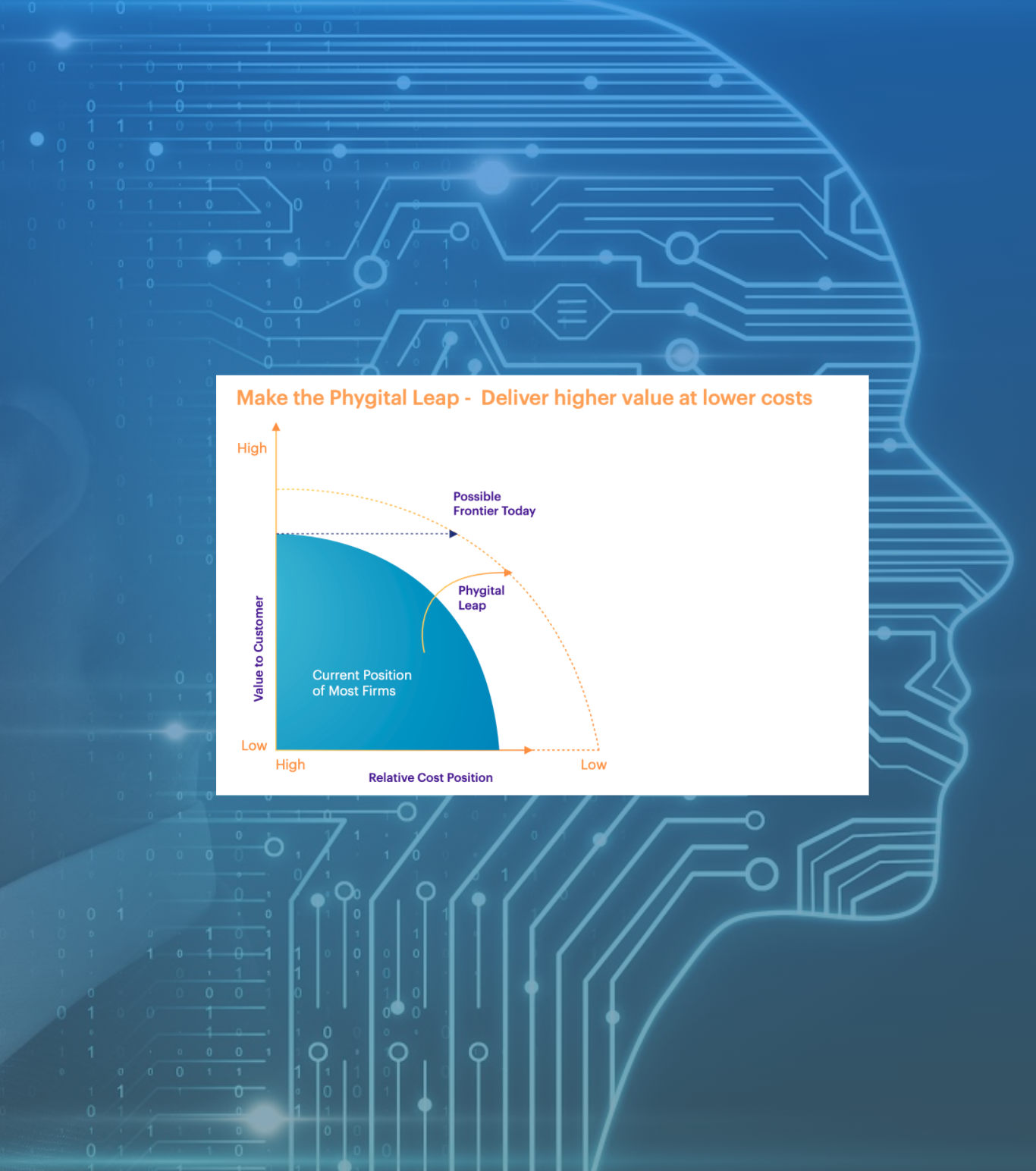 The need for phygital interactions
According to a McKinsey survey report, despite using mobile banking, "75% of the customers" want a physical branch to exist for keeping their money.
Banking transactions are largely a trust affair, irrespective of its type. Though digital makes it convenient to perform most routine transactions, the decisions pertinent to finances and the trust underlying require us to walk into a physical branch. According to an article published by Reuters, customers in the US do not find digital-only banks as legitimate as banks with branches. Some of the reports say that 63% of consumers in the UK and 60% of Americans still want to visit a branch in-person to get a new account opened
Credins Bank Phygital
SMART Area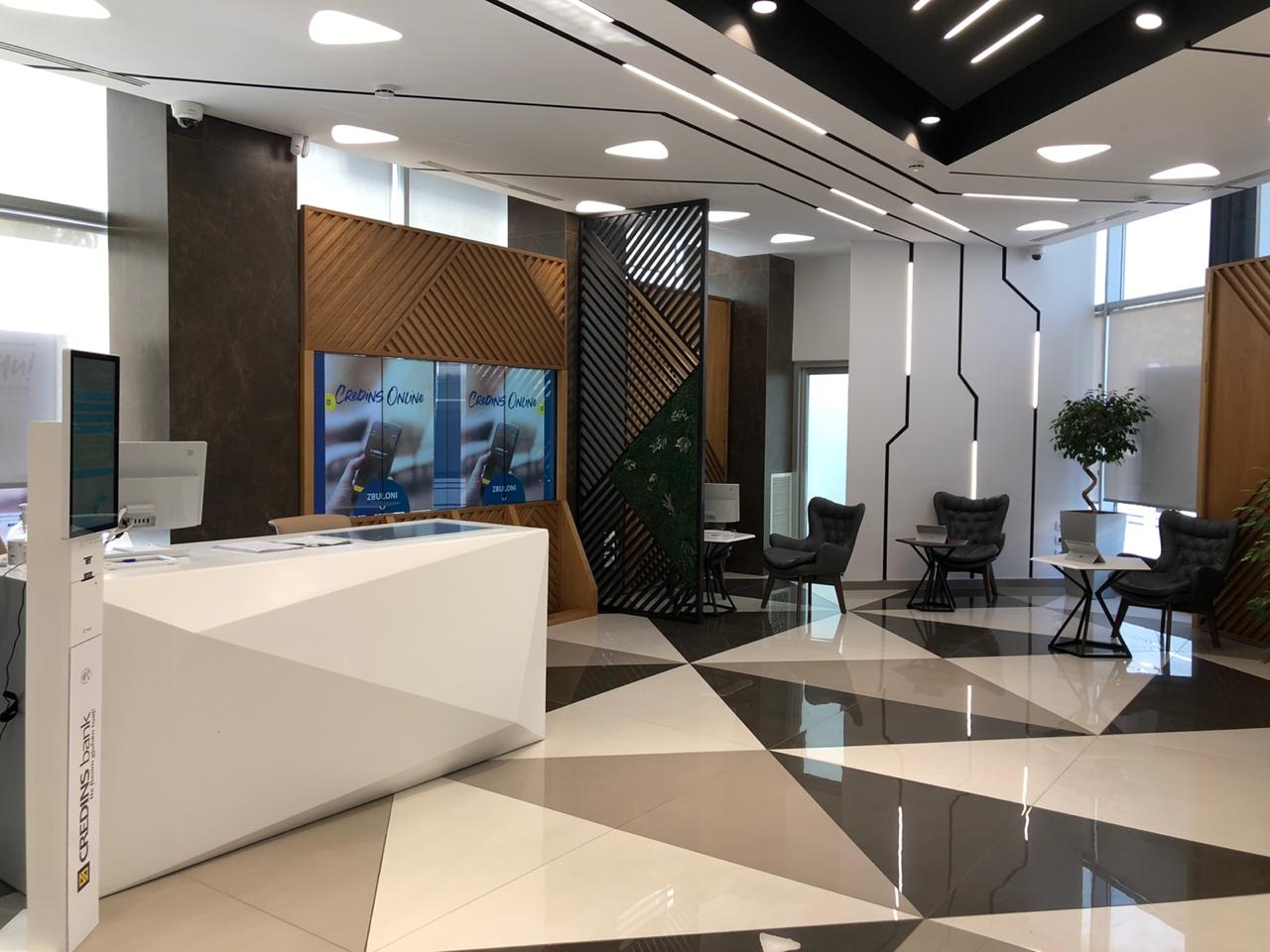 The project
Credins Bank, one of the Albania's leading banks, opened their first SMART branch in TIRANA to offer a unique customer-oriented banking experience, boasting an embedded strong digital approach.
Based on the "H2H Human to Human" formula, the innovative digital and automated banking model takes place, perfectly combining digital and human elements.

Besides large touch screens providing information about the financial products and services, Credins branch in Tirana has arranged an innovative corner where customers through the tablets provided can enjoy self-service solutions to seamlessly finalise banking operations, or download and use the app while comfortably having a coffee.
97%
Customer Satisfaction
3.400
People registered over the first two months
+40%
Self-service operations
My contribution to the project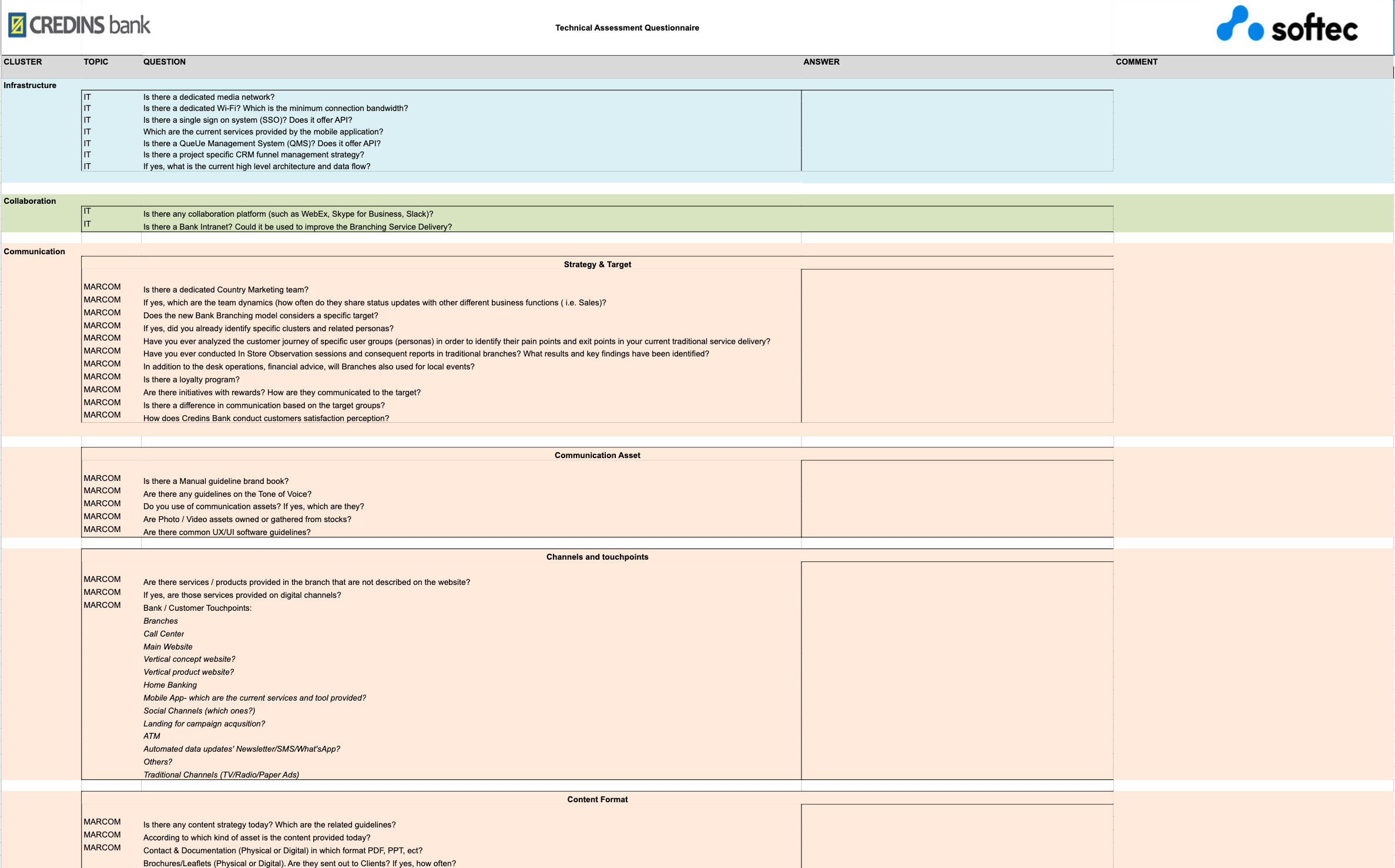 Technical Assessment Questionnaire
Analysis of Credins Bank technical and digital infrastructure, MarCom assets, tools and strategy.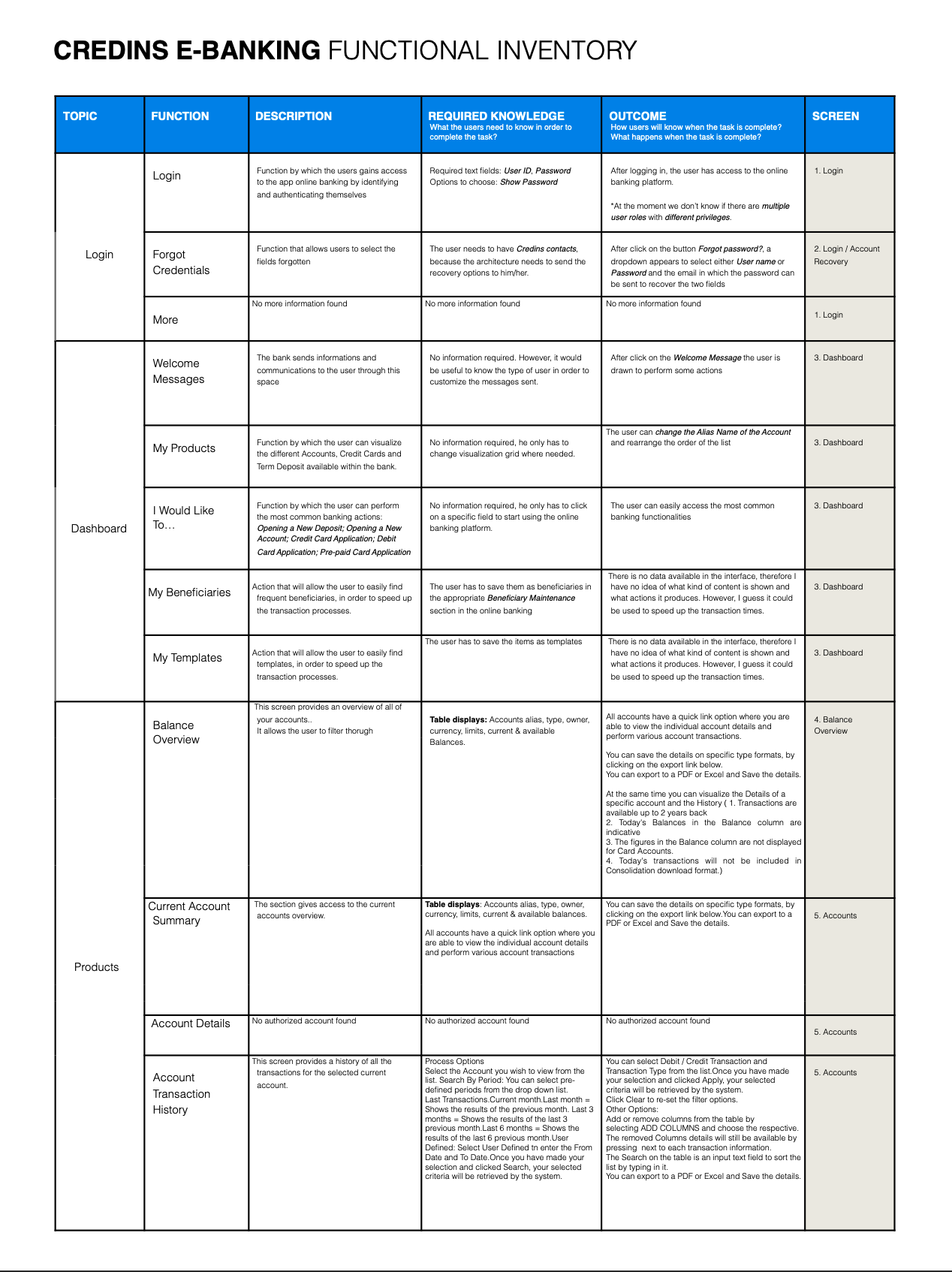 Website Content and Functional Inventory
Mapping of all the content and function inventory of Credins Bank website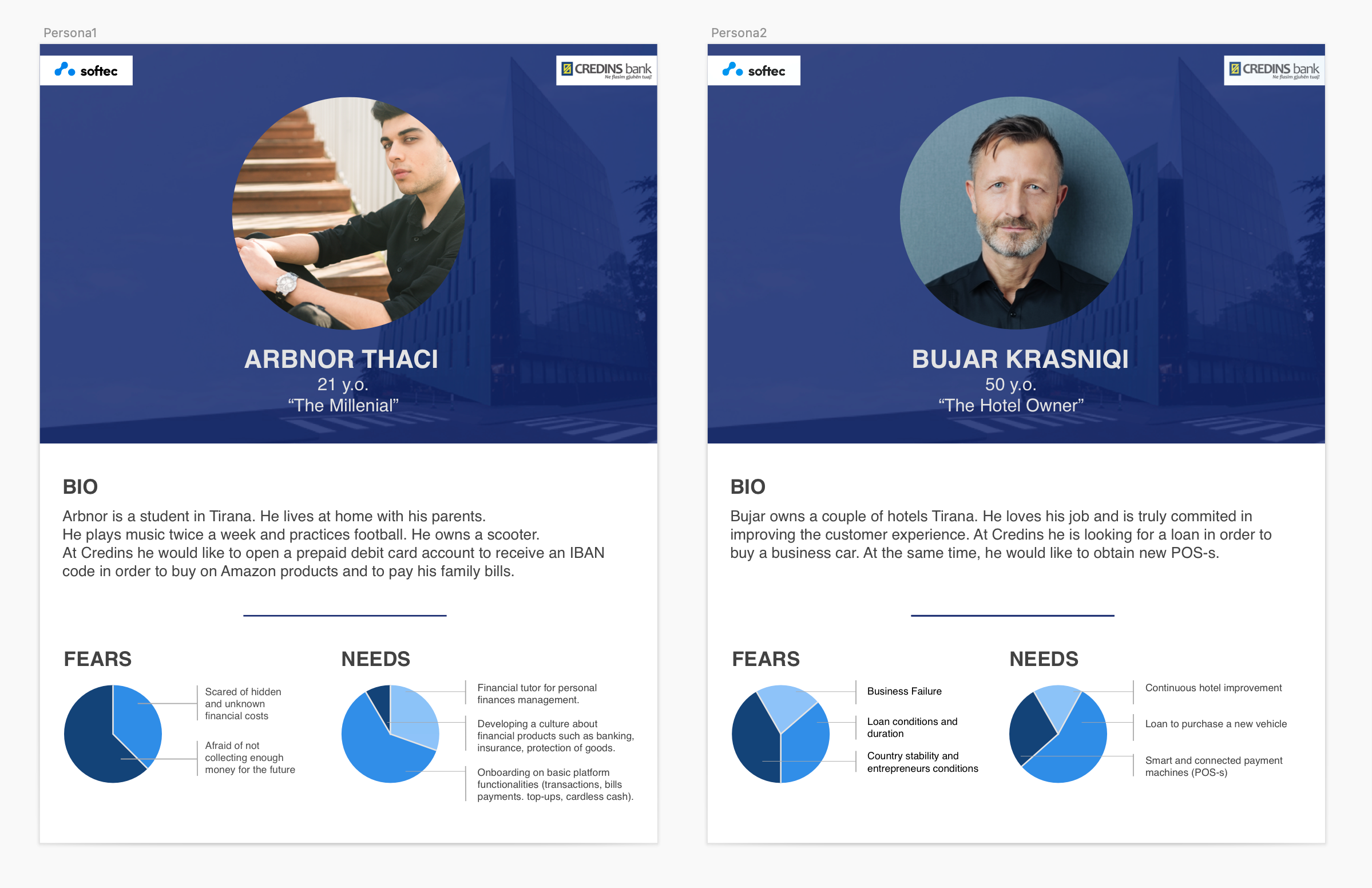 Personas
Based on the interviews we set up nine personas. We referred to them throughout the entire product development process.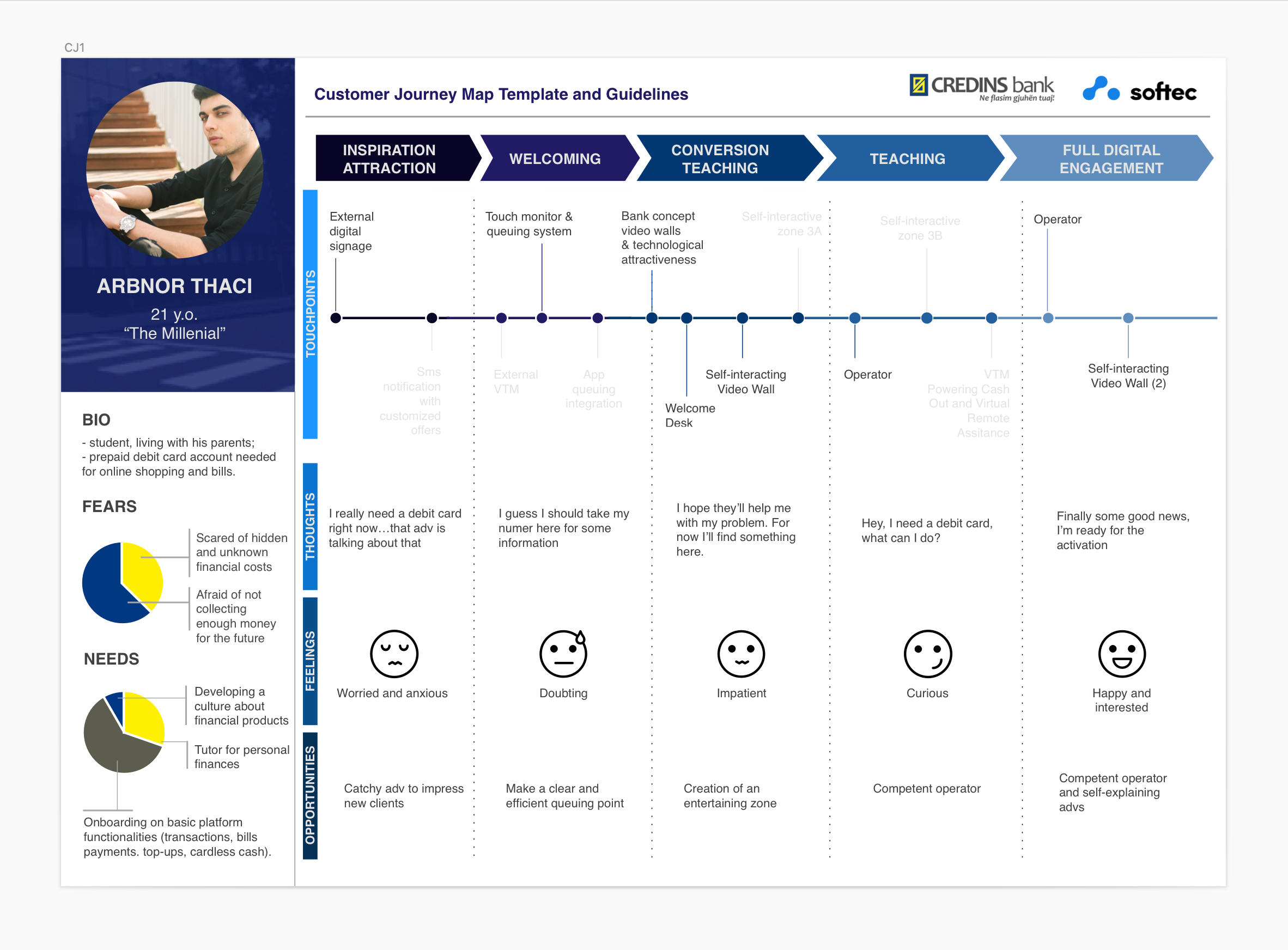 Customer Journey Design
To understand how customers find and interact with the service we created a Customer Journey Maps.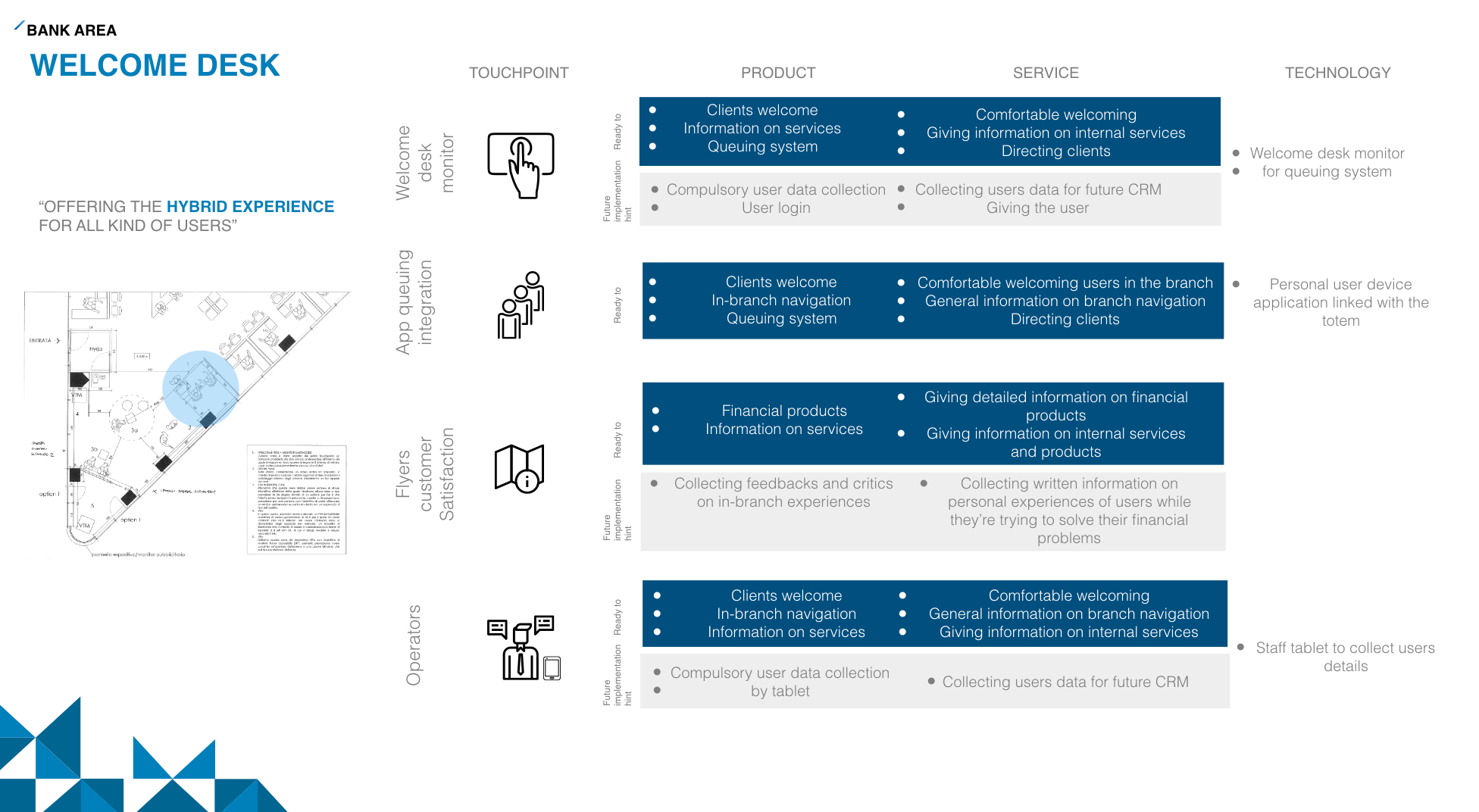 Content Definition
Finalization of the service model in terms of service and experience.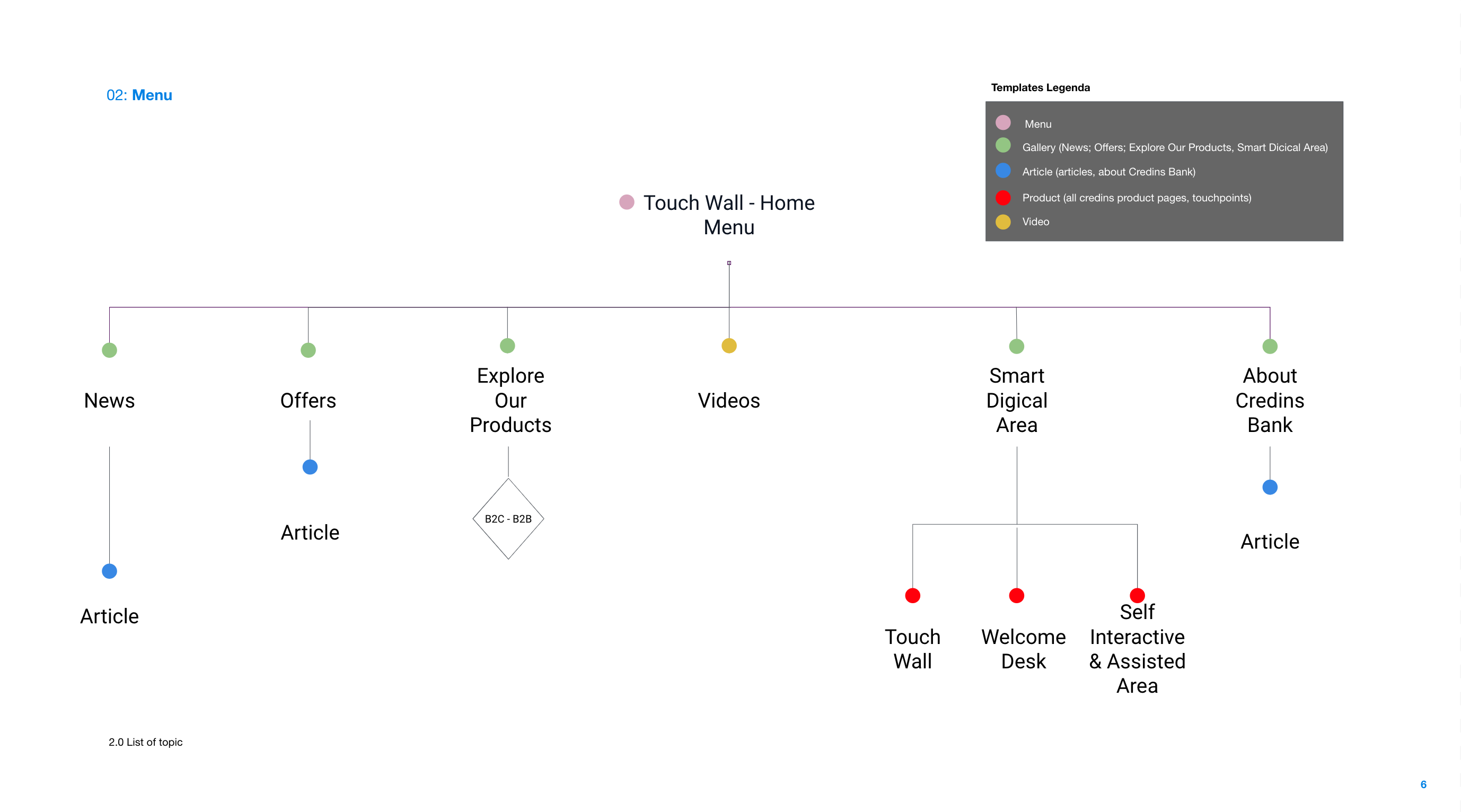 Touchpoint Information Architecture
List of material to be displayed in the phygital bank touchpoints together with existing formats (jpg, png, html, mp4, other)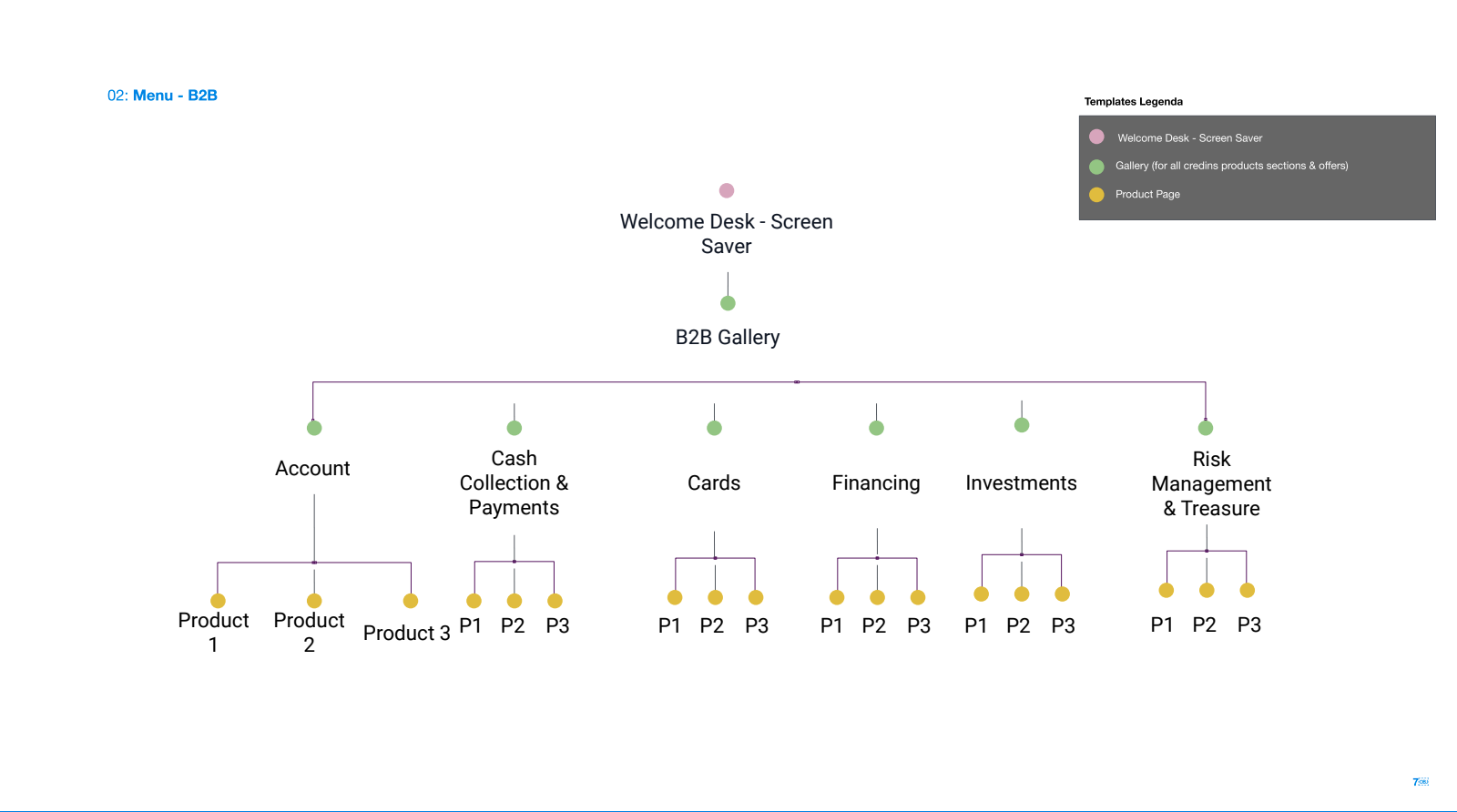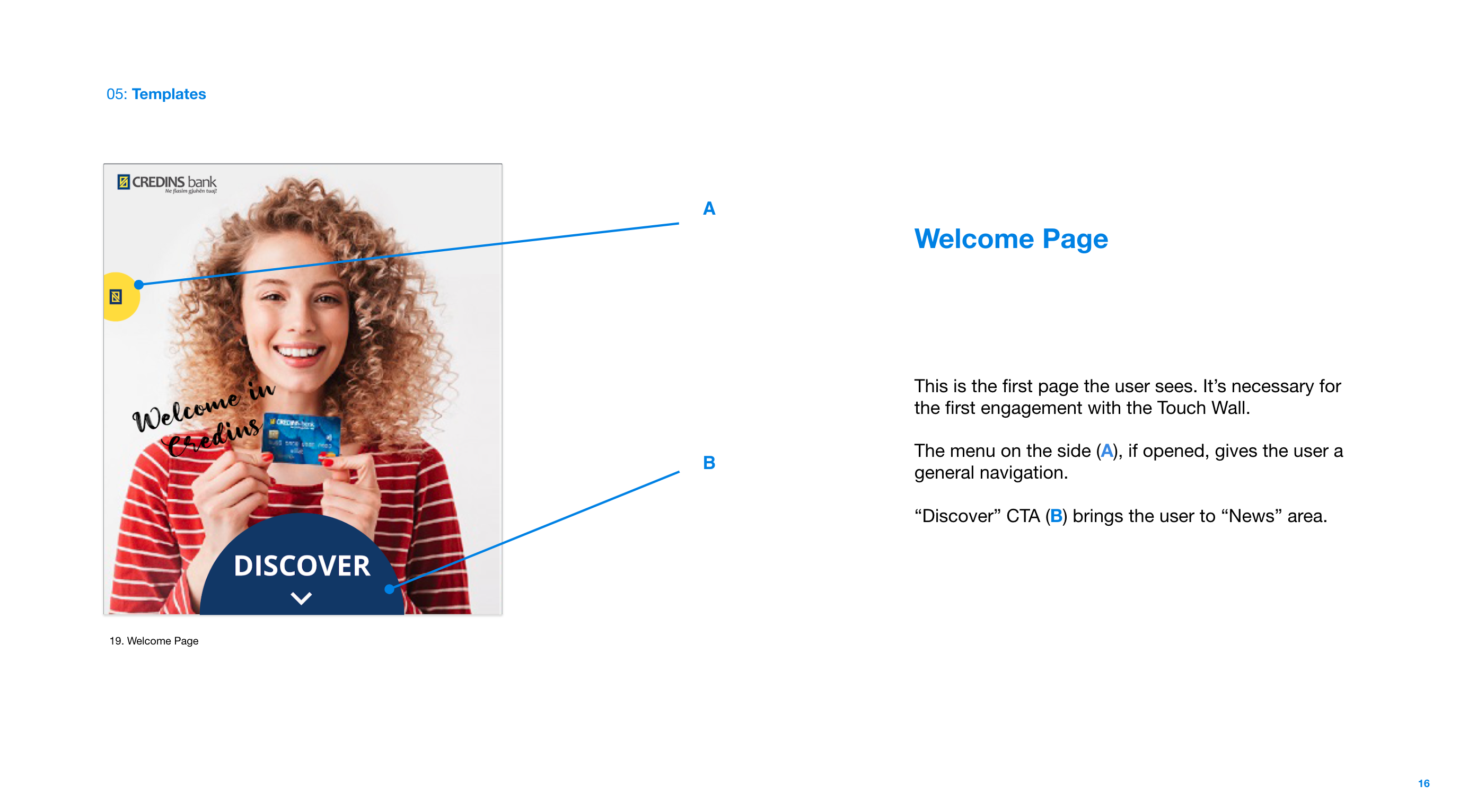 Template Design
Master template guideline containing visual design and content information.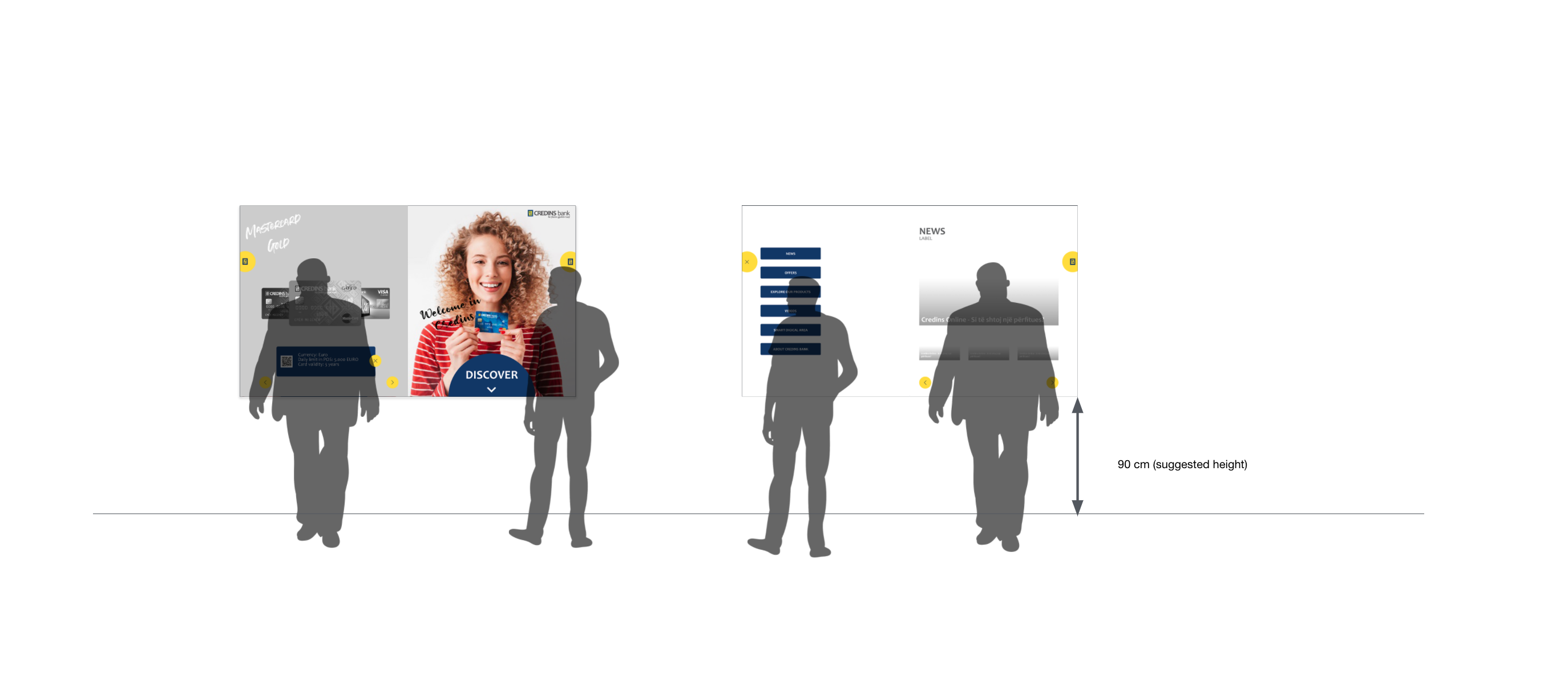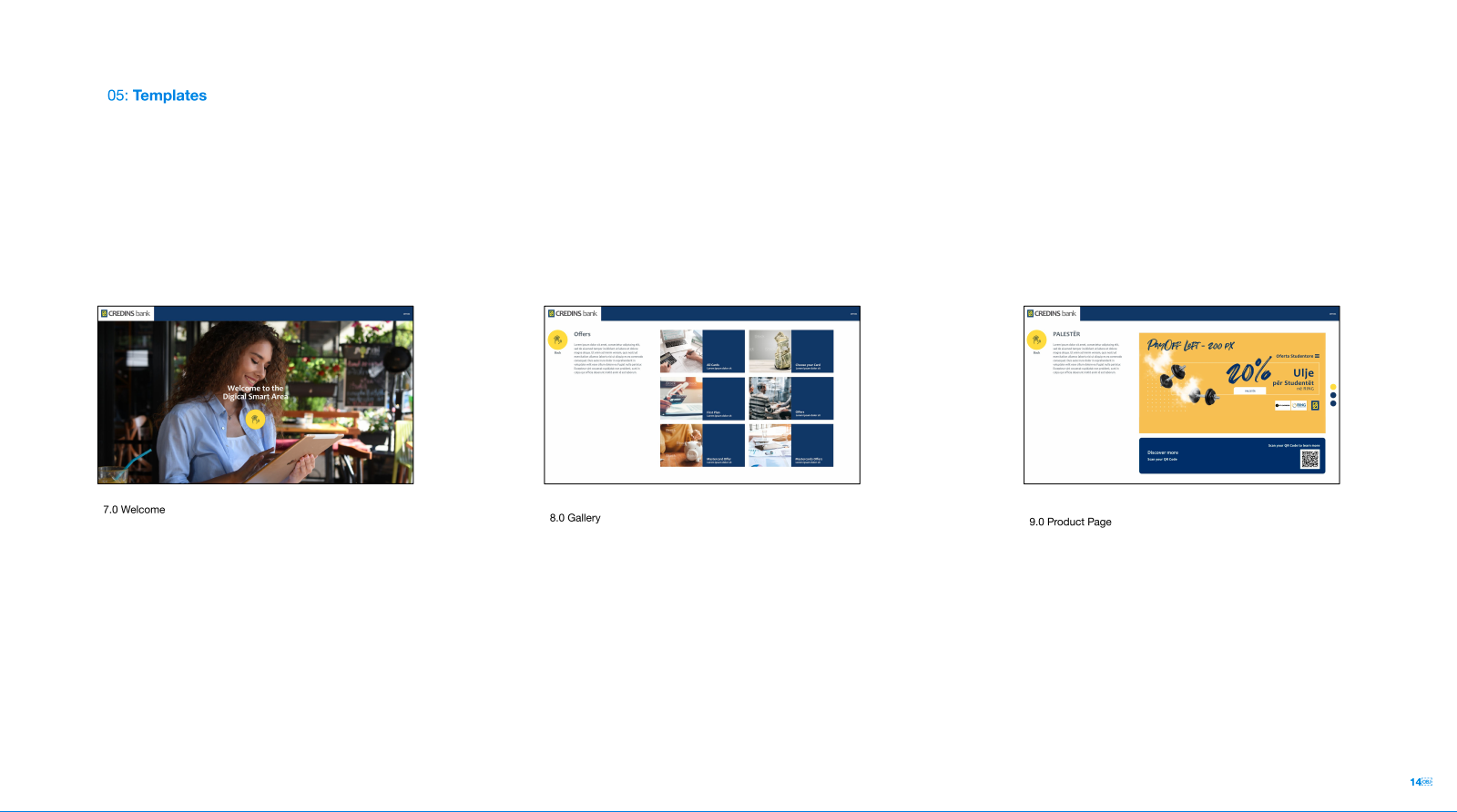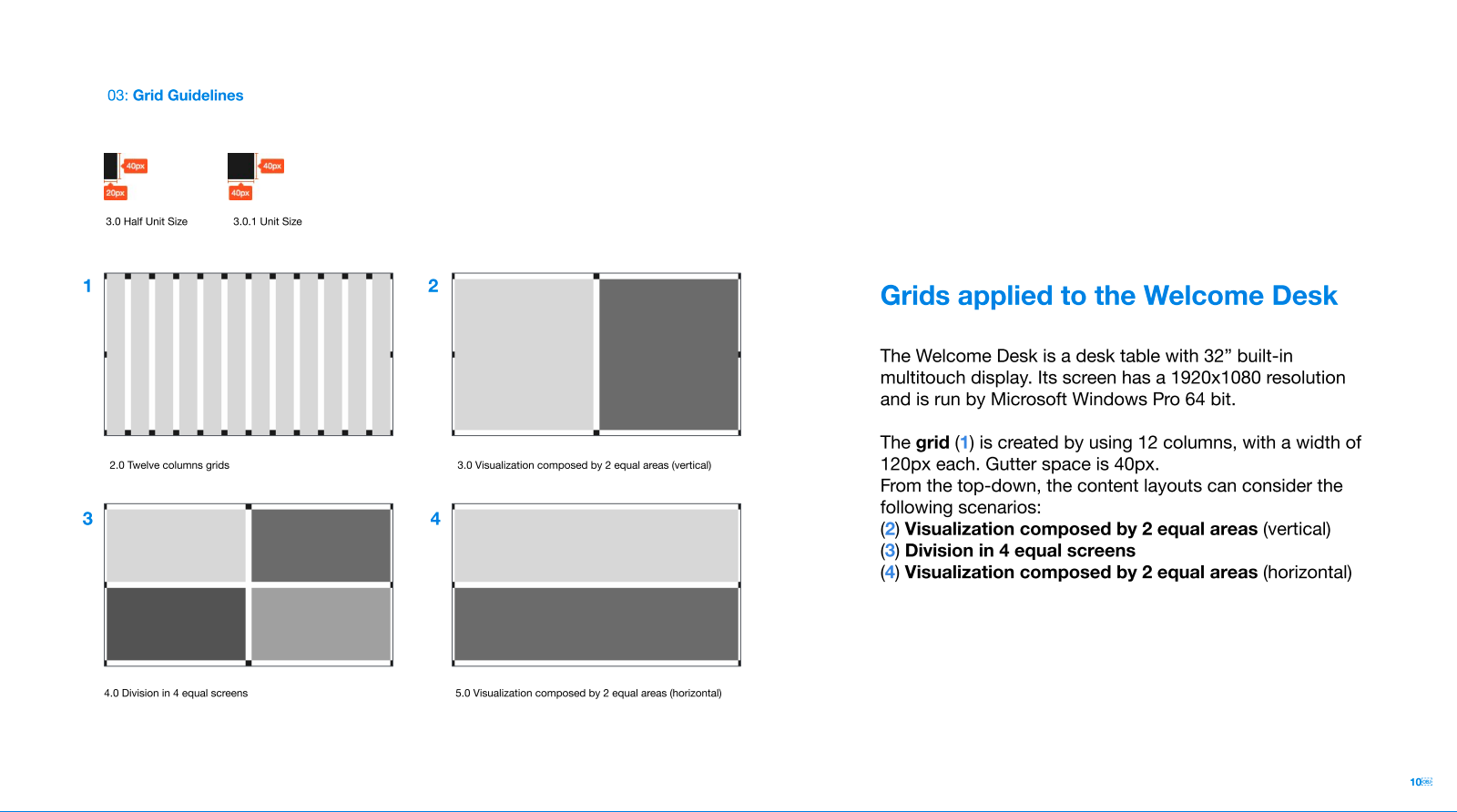 User Interface Guidelines
Submission of detailed user interface guidelines for each template design to be used across the whole store.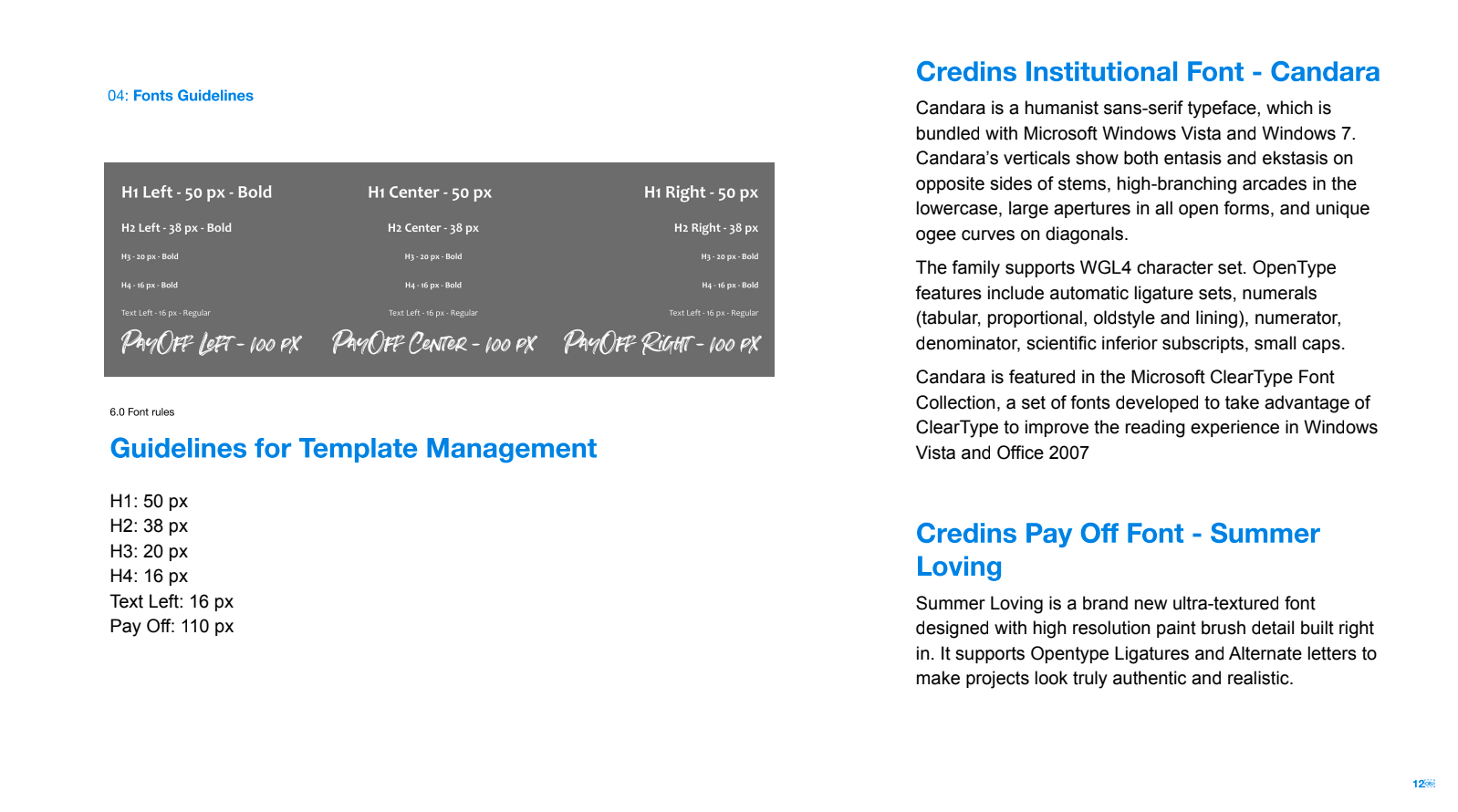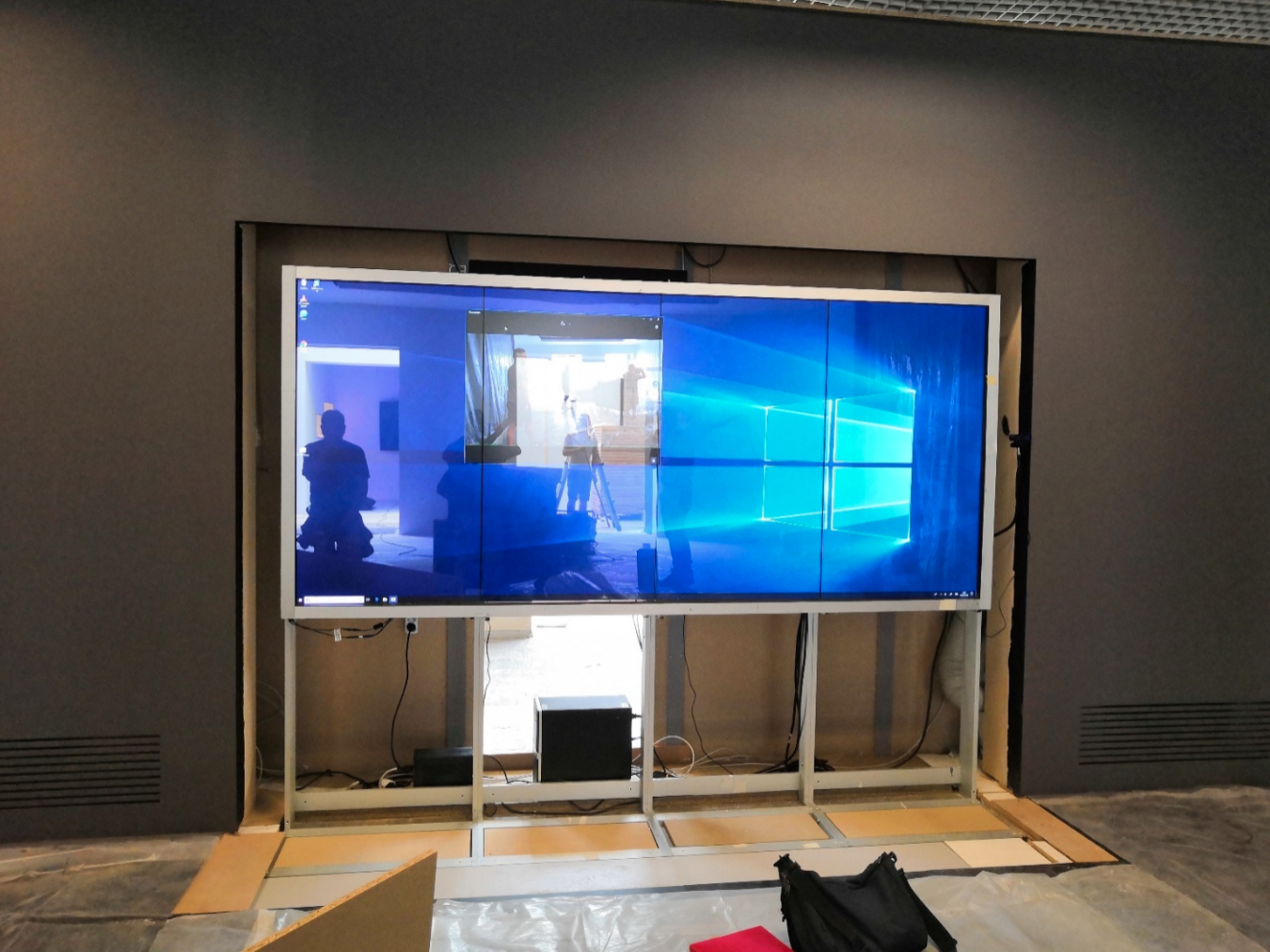 Hardware and Software provisioning
Provision of HW & SW components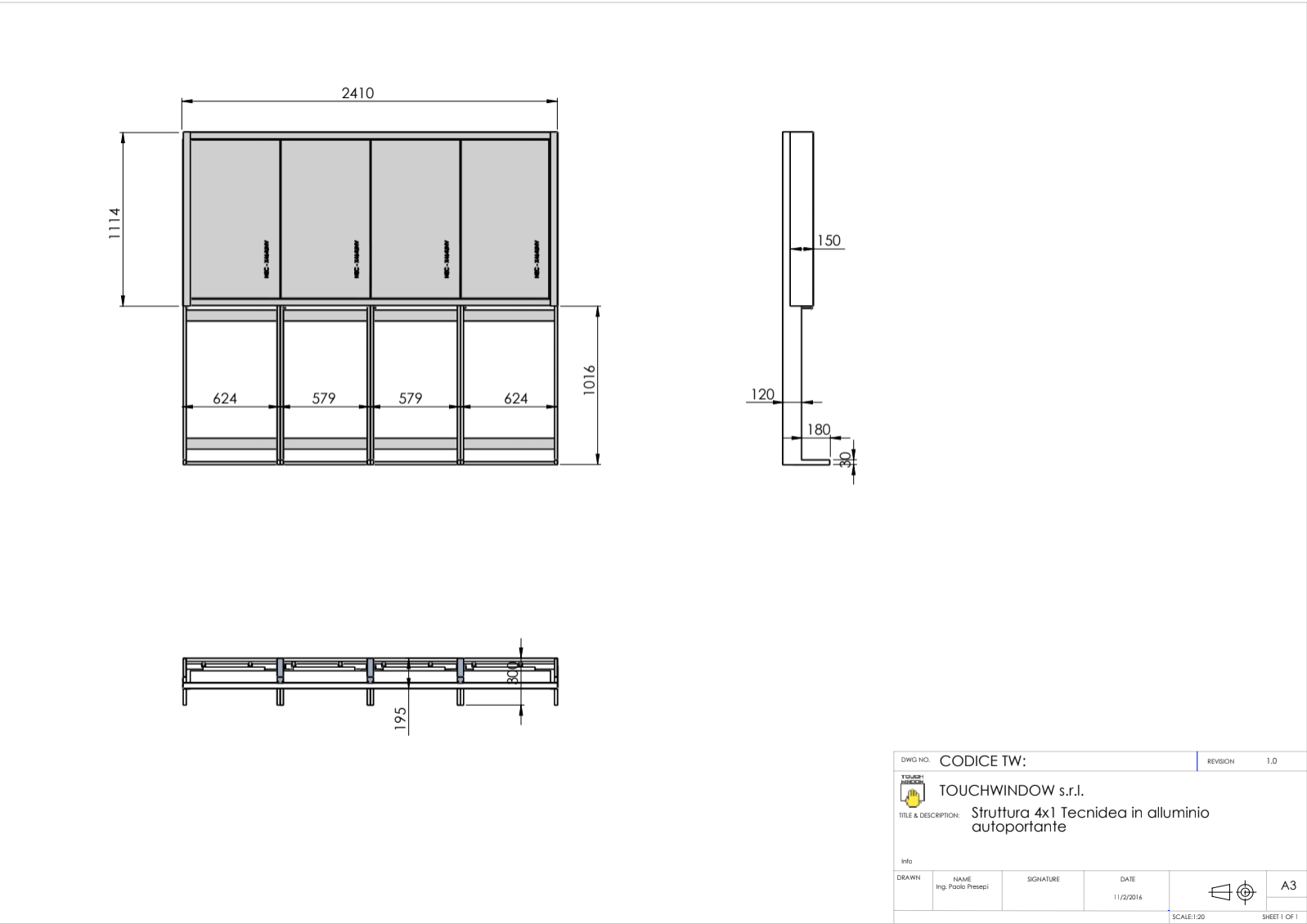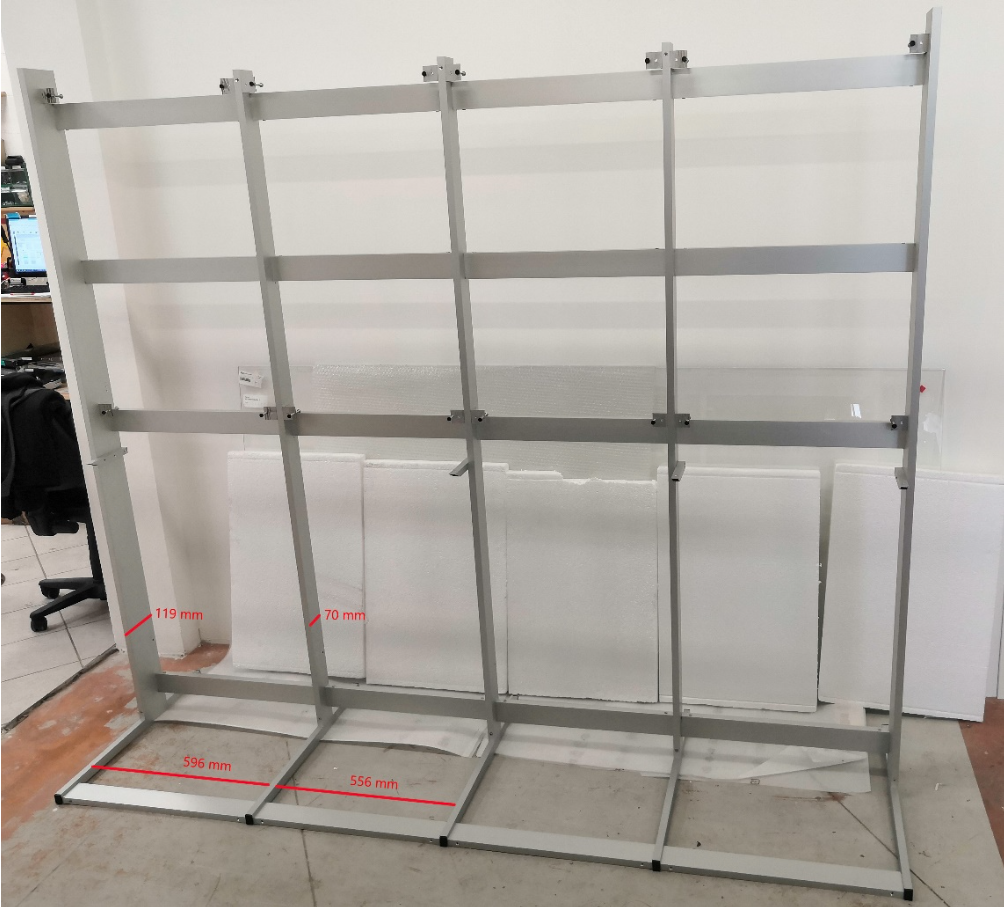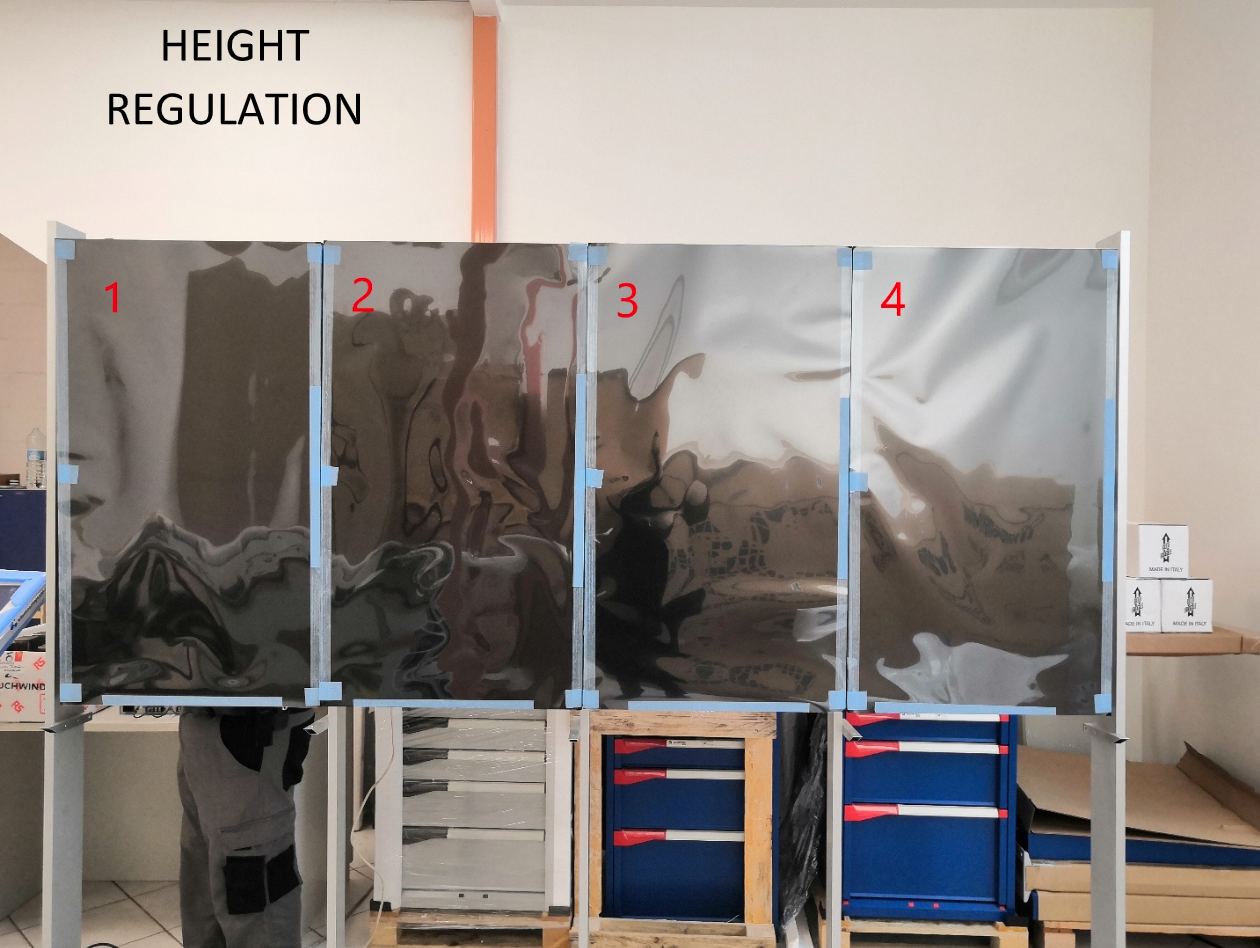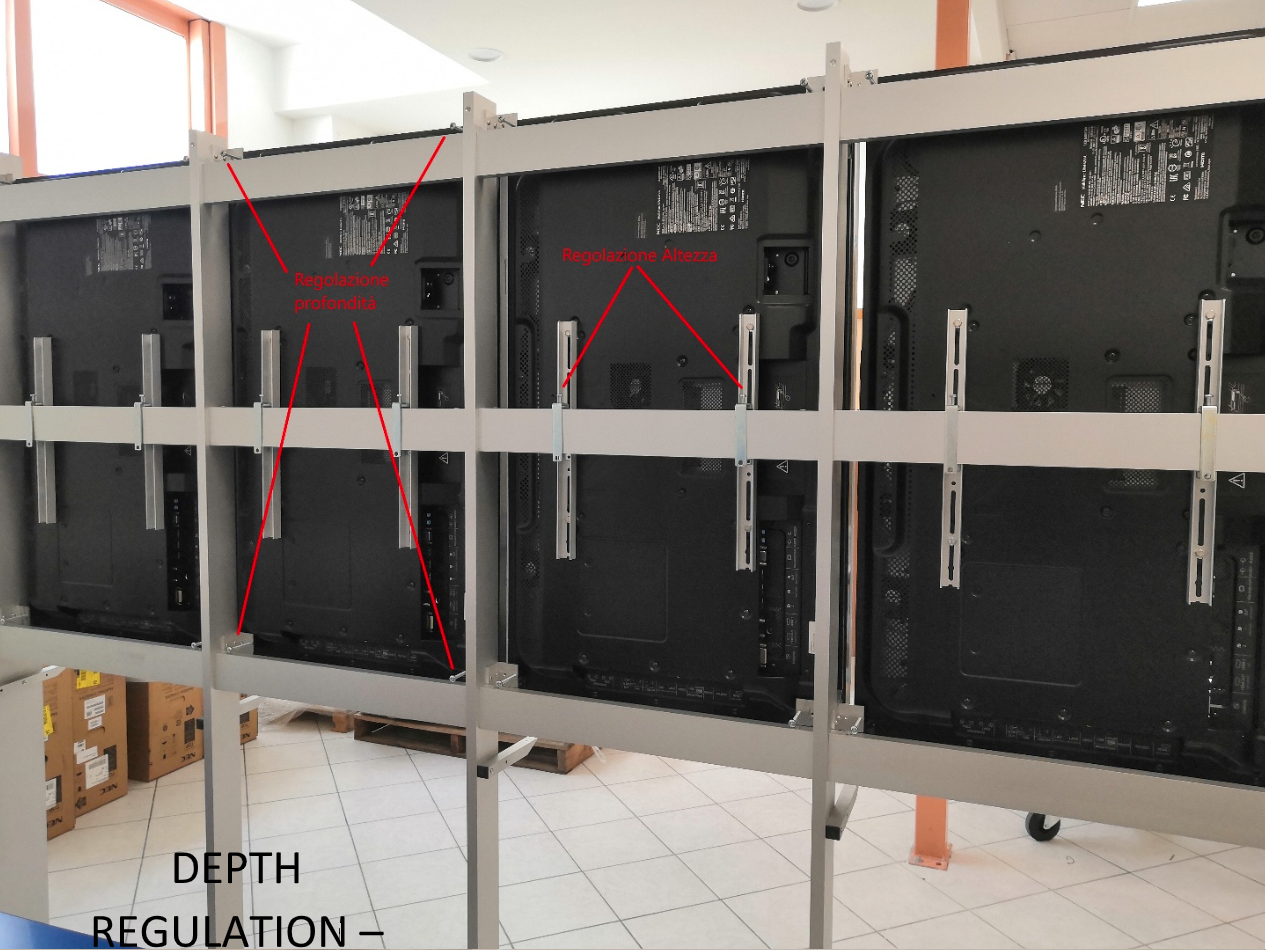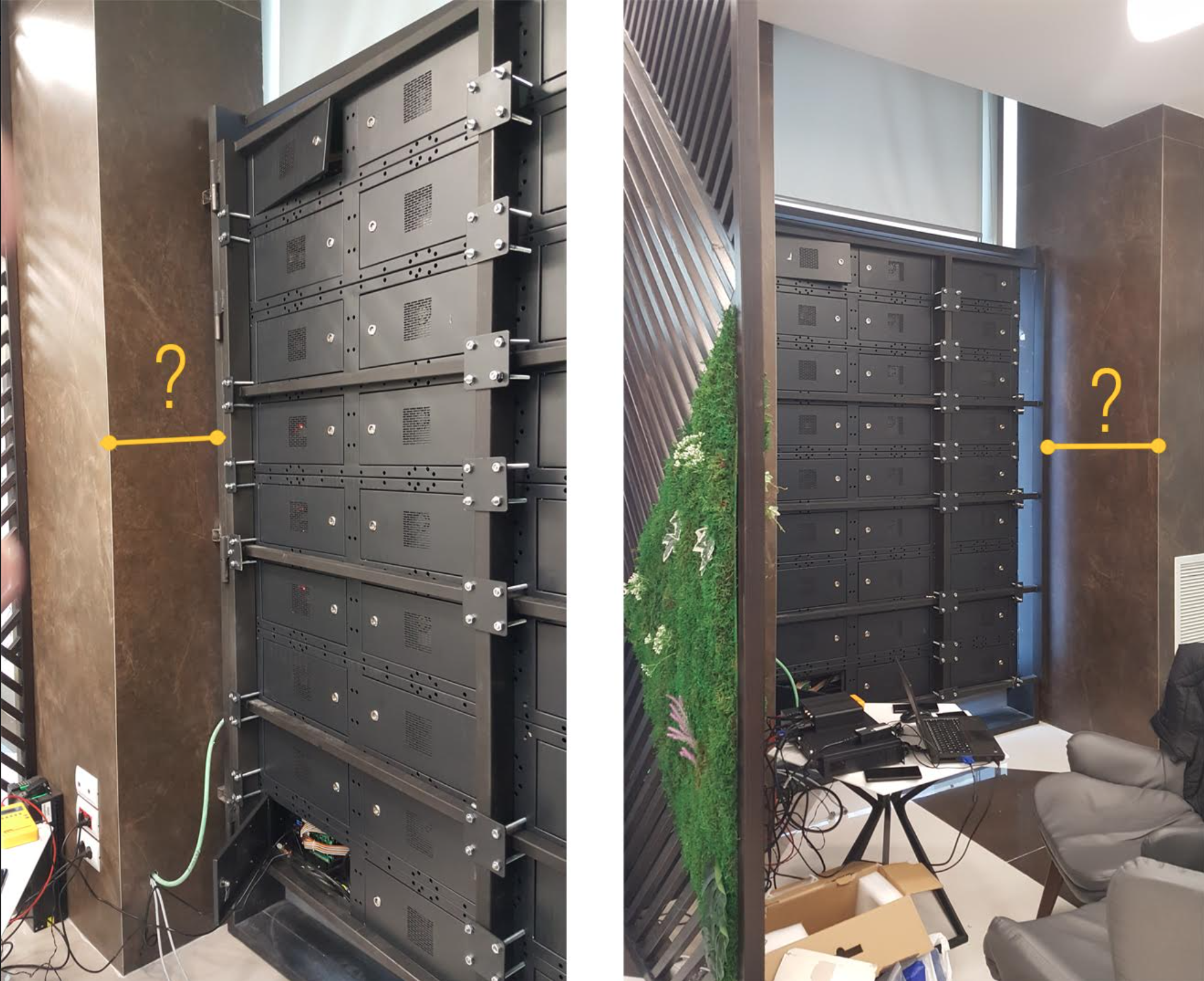 4
User Experience Designers