Simone Crimella
Product Service System Designer
2017 - Customer Journey Analysis and Design
Identifying key drops in the Customer Experience resulting from a poor engagement strategy
Amplifon OneCRM – Voice of the CustomerImmersion research in Italy
The aim of this project was the ideation of a Global Playbook for Amplifon S.p.A., global hearing aid leader, to be relevant for a customer during an E2E Customer Journey coherently with maturity status cross country.

The activites were carried out by Accenture Interactive, the world's biggest digital agency and the project was designed in a way that it would deeply affect the Customer Experience (CX) is delivered by the Brand to its Clients.

As for my role in the process I took part in several Research and Customer Journey Mapping activities:
Listening to the Voice Of Customers (VoC) in order to have deep dive on needs, drivers to purchase, reasons why to leave, habits and lifestyles to enrich the Customer Journey and CRM funnel with more datas and raccomendations.

Intercepts:

Enrich results with more datas


Intercepts topics to be studied in deep during the interviews


Understand path of the customers


CRM experience pain points


Drivers to purchase and re-purchase


Preferred touchpoints for customer services and communications


Habits and lifestyle to find new opportunities

Interviews:
Understand path of the customers


User experience pain points


Drivers to purchase and re-purchase


Reasons why leaved (Cassettisti)


Preferred touchpoints for customer services and communications


Habits and lifestyle to find new opportunities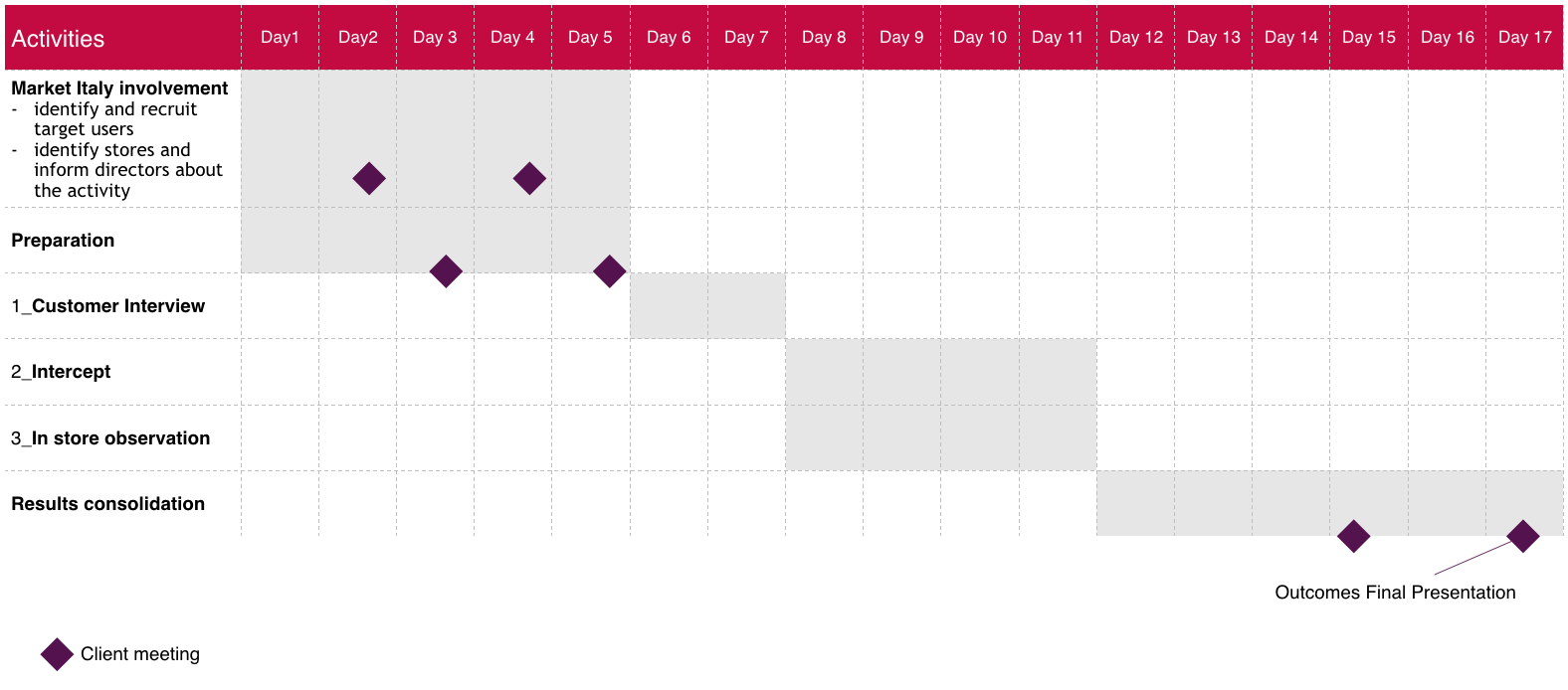 My contribution to the project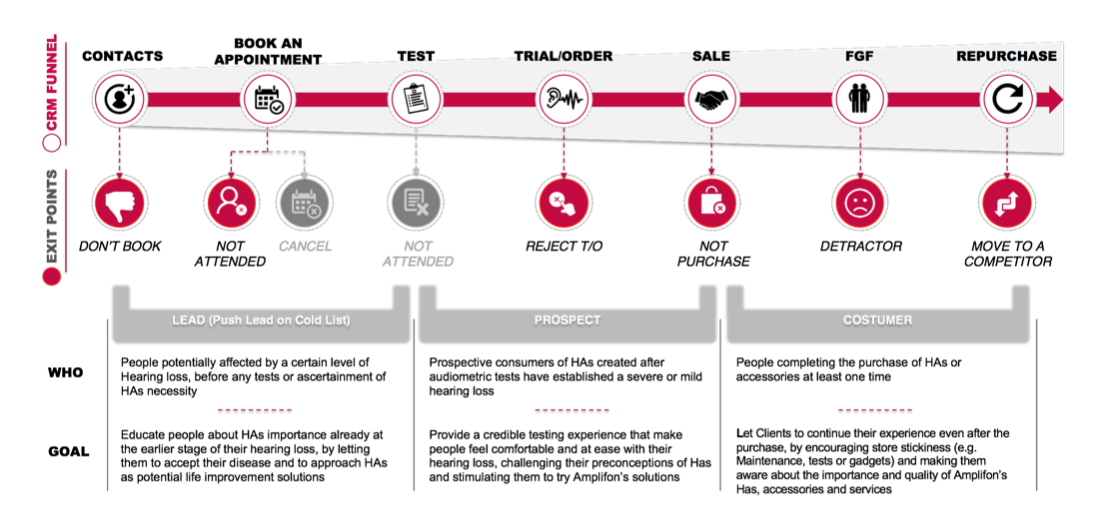 Understanding The Customer Journey As-Is
We mapped a journey As-Is and we discovered key moments of truth and exit funnel of the customer. One of the key drops in the Customer Experience was resulting from a poor engagement strategy after the hearing device was bought and configured in store.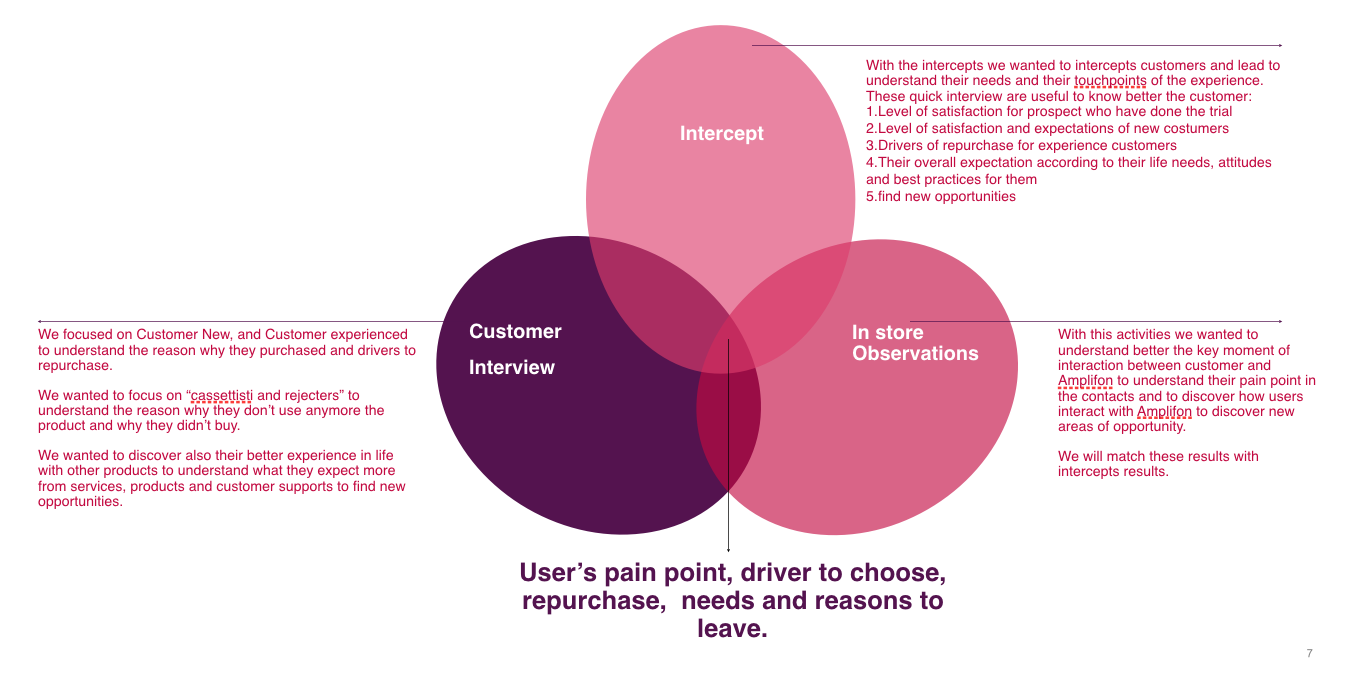 Three activities to drive research
The research activity was structured as an exploration for the acquisition of users' pain points, purchase drivers, needs and reasons to leave.
For this reason we decided to dive deep into the Customer Experience by leveraging a series of tools such as:
- Customer Interviews
- Intercept
- In Store Observation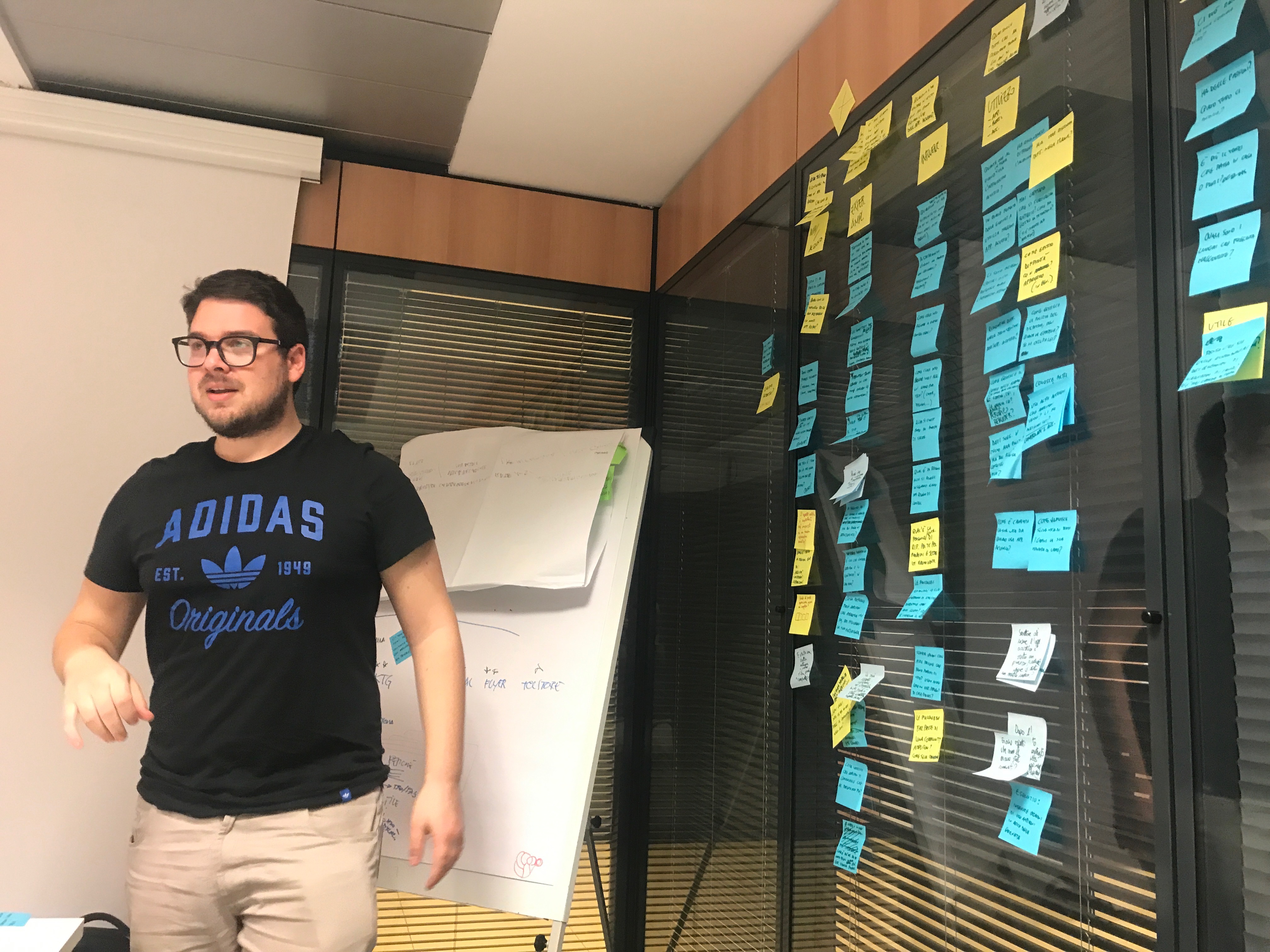 Designing the questionnaire
Once we started to grasp the essence of the journey for the specific user type we could then collect all the questions needed to understand their unmet needs. We collected all the possible questions using post-its in a brainstorming fashion before finalizing the documents to be shared with the Client itself.
This process allowed us to further deepen our comprehension of the main experience pain points of the users.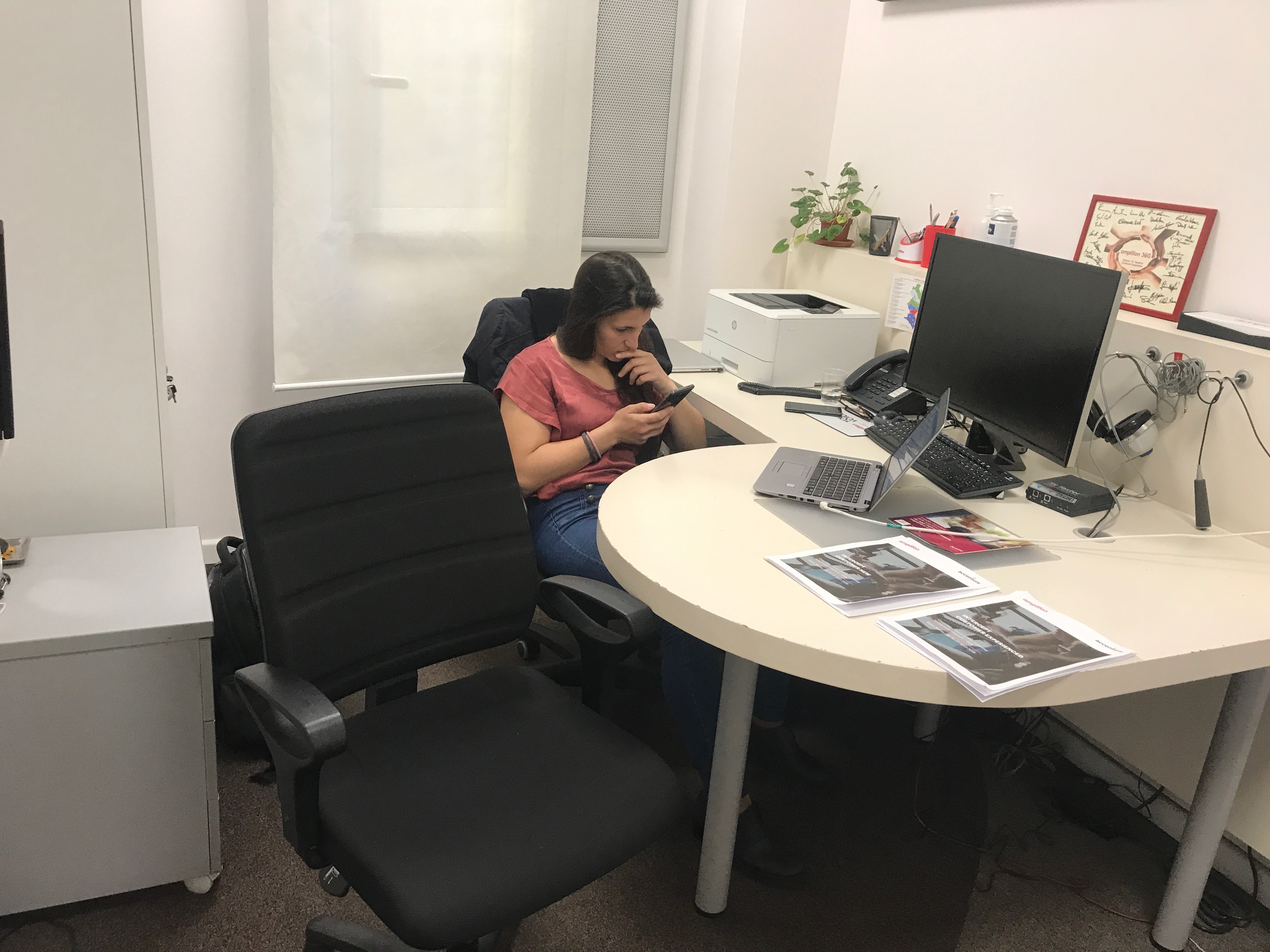 Interviews in store
Example

We focused our attention on three main targets: between prospect, customer new, customer experienced, cassettisti and rejecters.
We set several questions to deeply know and understand the customer focus our attention on two key moments of their experiences:

Few days after the first purchase
Between sale and repurchase

How

1 hour interview planned together with the customer

What we expect to understand:

User needs, drivers to purchase or repurchase, life's goals, attitude to live services (discover, purchase, learn), their relationship with customer services, which impact their deseas has in their lifes, product impacts, and reasons why the decided to reject (for cassettisti and rejecters)

Note: Amplifon was be responsible to identify and recruit target users.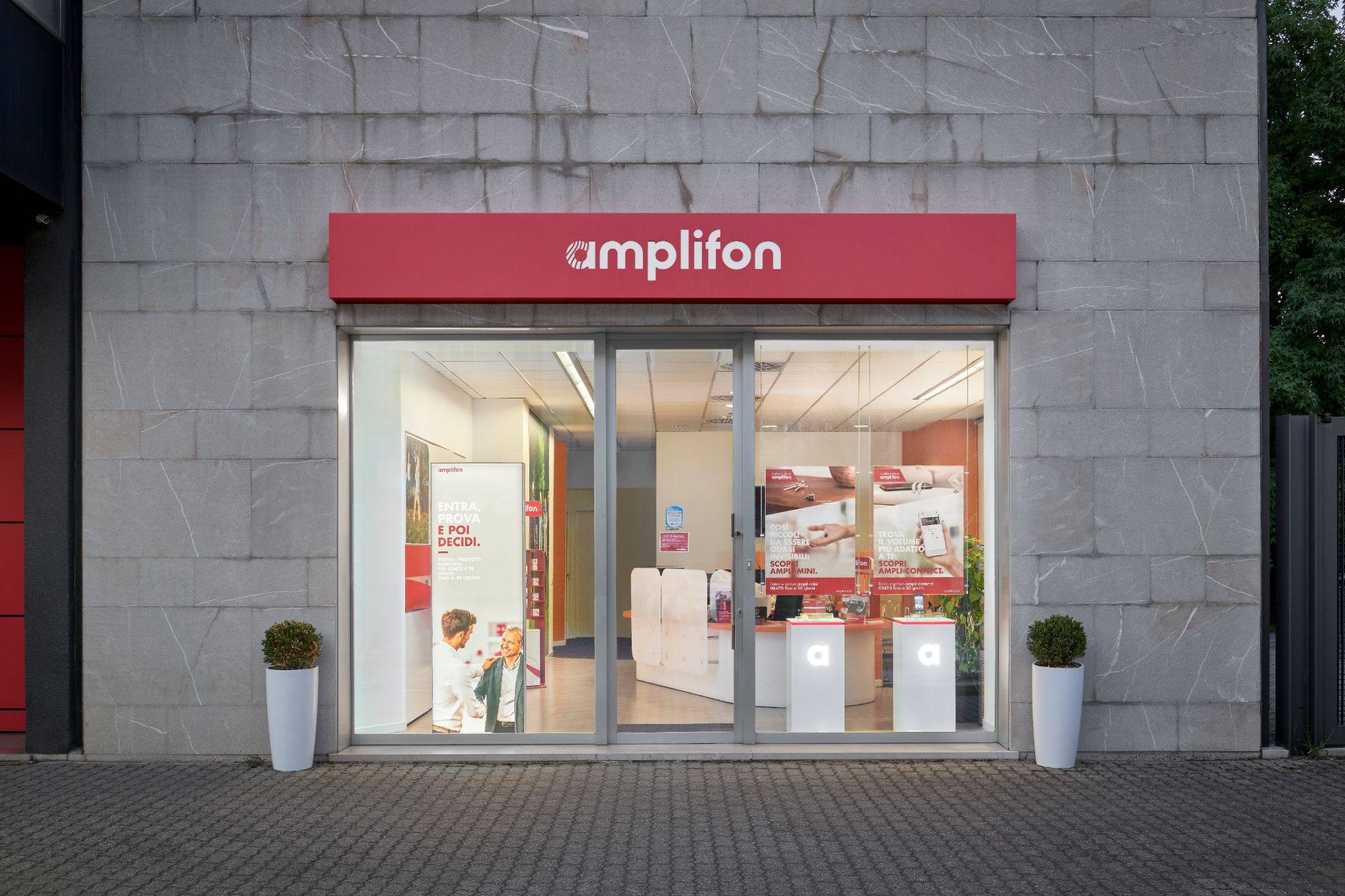 Intercepts in store
We intercepted people inside the store independently from their stage of the experience.
We set few questions to understand age, their stage of the journey, the reason why they are in the store, how many time they go in the store, their relationship with disease and products, their relationship with services, their favourite customer services approach (brand name), their perception about Amplifon and their products, ideas for a better world, what they don't like in daily life.
How:
15 minutes interviews to people instore
What we understand:
We collected information about user's overall experience with Amplifon and experience in store, reasons why users are in store, user's satisfaction, user's attititudes and behaviour related to the products and with services I their life.
Note: Amplifon was responsible to identify stores and inform directors about the activity and prepare wares to be signed by interviewers.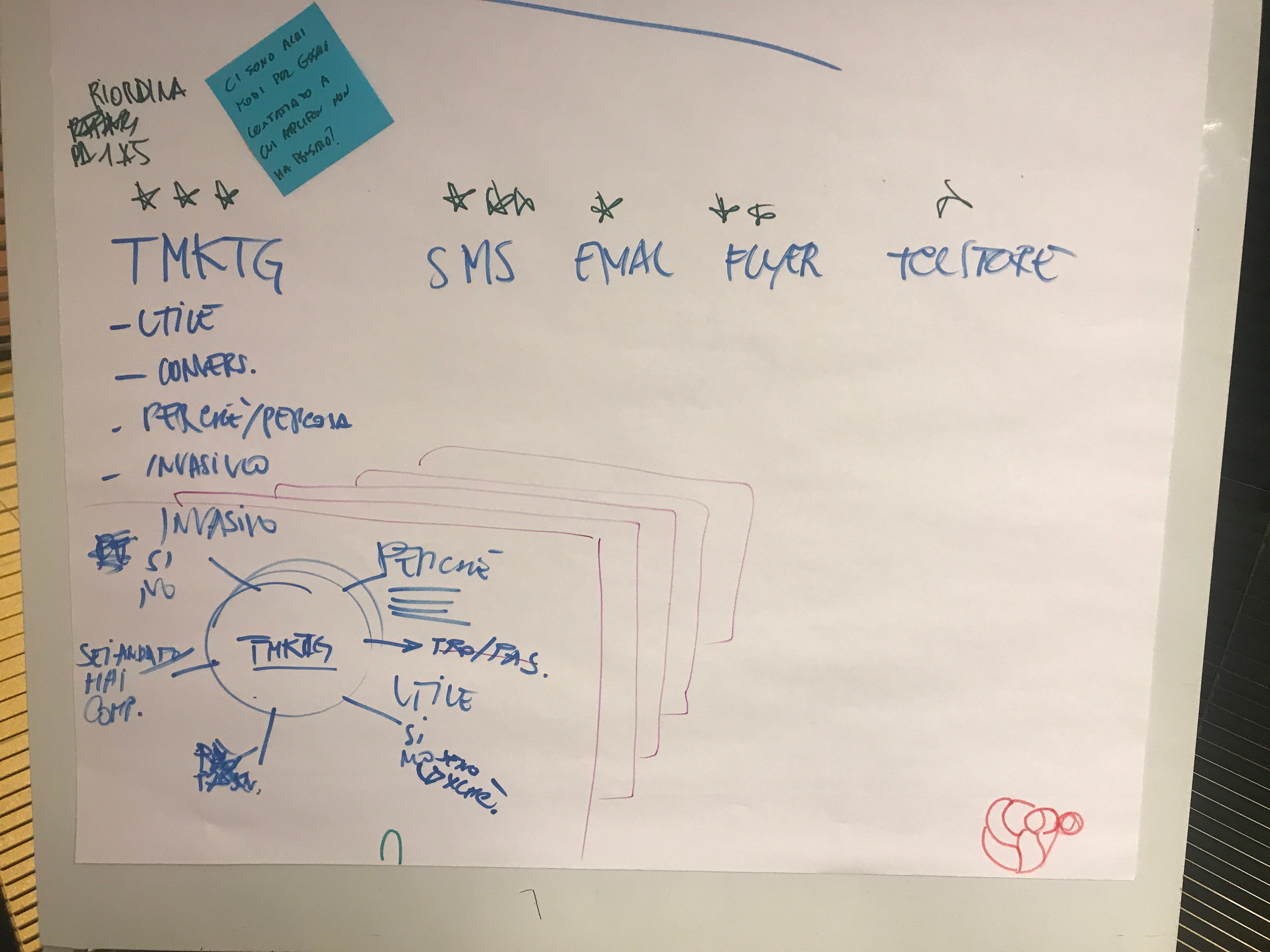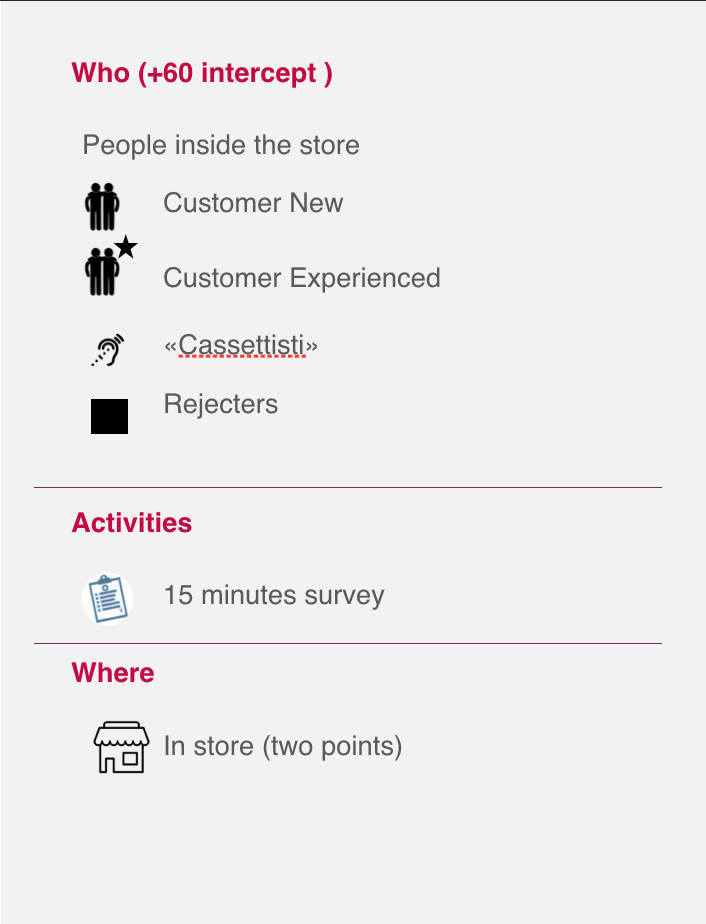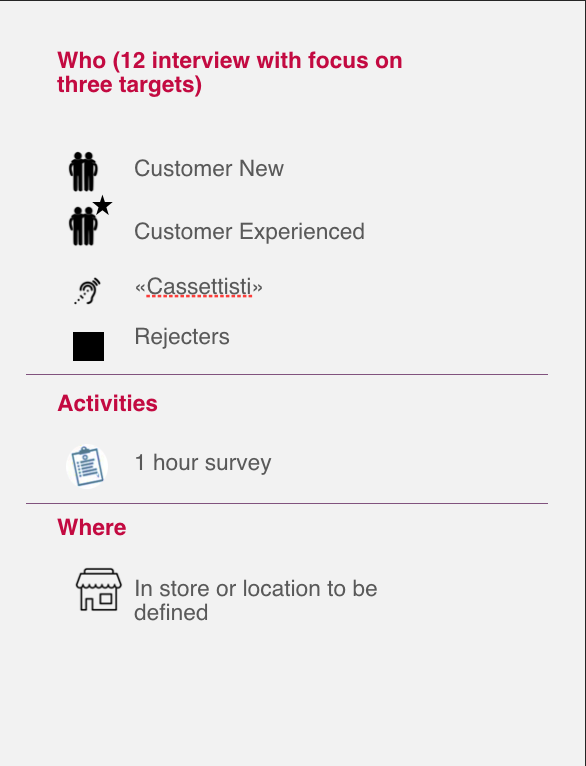 64
People Interviewed
and Intercepted
3
Young and enthusiast customer journey analysts